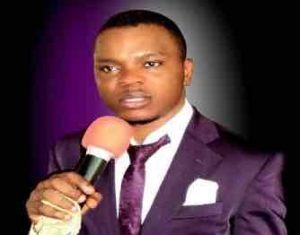 Bishop Daniel Obinim, founder of the International God's Way Church in Ghana, has been gaining attention online for a ceremony he performs which he claims can increase the size of men's genitals with the laying on of hands.
But not, you know, like that.
In a scene broadcast on Obinim TV, Bishop Obinim says: "If you do not like the looks of any part of your body, come to me, what do you want that I can't offer?
"If you want big buttocks I can do it for you, if you want big breasts, I can help.
"If you have a small manhood, I can change them all when I come to the spiritual realm."
Obinim reportedly has a long record of drawing controversy. He's accused a fellow clergyman of being gay and has beaten pregnant women for having had sex.
You can watch the work-unfriendly video referenced by The Sun for yourself, below.
https://www.youtube.com/watch?v=qPaME8ABLzg
[h/t GSN]