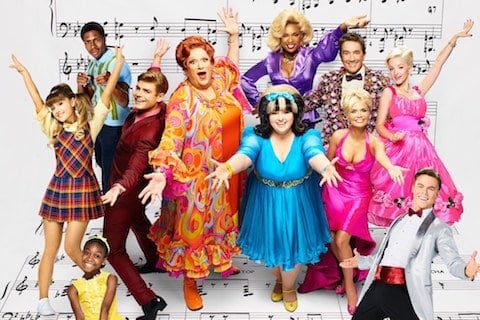 Check out our weekly guide to TV this week, and make sure you're catching the big premieres, crucial episodes and the stuff you won't admit you watch when no one's looking.
Kenny (Noah Galvin) gets an assist from out athletes/Instagram thirst traps Robbie Rogers and Gus Kenworthy when he joins the wrestling team. Does Kenny have what it takes to become the champ? (We don't know how wrestling works.) Find out on The Real O'Neals Tuesday at 9:30 p.m. Eastern on ABC.
Dust off your diamonds, darling, because the ladies of The Real Housewives of Beverly Hills are back. New castmember Dorit Kemsley joins the ranks of Lisa Vanderpump, Kyle Richards, Lisa Rinna, Eileen Something-or-other (who cares, she's boring) and supreme kween, Erika Jayne. The new season starts Tuesday at 9 p.m. Eastern on Bravo.
https://www.youtube.com/watch?v=7S0rGGs3v1k
You can't stop the beat, but you can certainly try when beloved musical Hairspray gets the live televised treatment Wednesday at 8 p.m. Eastern on NBC. This year's holiday special stars Ariana Grande, Jennifer Hudson, Harvey Fierstein, Kristin Chenoweth, Ephraim Sykes and more. It won't pack the same twisted charm as John Waters' original film, but a few years into the television musical craze, they've gotten pretty good about recreating the stage show.
https://www.youtube.com/watch?v=S-sIj57fJBE
Miss out on Madonna's latest world tour? Fear not. You can catch the Rebel Heart Tour Friday at 9 p.m. Eastern on Showtime.
If you like 'em big and thick and charming, set your DVRs to see WWE superstar John Cena take the hosting reigns on SNL this week, Saturday at 11:30 p.m. Eastern on NBC. The massively popular Cena is on his way to being the next Dwayne "The Rock" Johnson and cross over from WWE to mainstream Hollywood. If it means more mostly-naked scenes like his spot in Trainwreck, we're all for it.
What are you watching this week on TV?