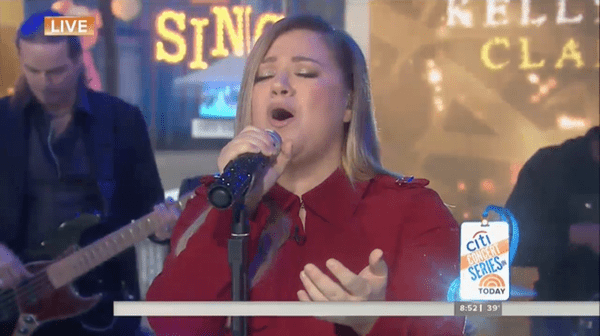 Kelly Clarkson performed an emotional rendition of "It's Quiet Uptown" from the Tony Award-winning show Hamilton on the TODAY show on Monday.
Clarkson is one of many artists featured on the Hamilton Mixtape which brings together pop artists to reimagine the songs from Lin-Manuel Miranda's Broadway smash.
Talking with TODAY's Matt Lauer and Hoda Kotb, Clarkson shared how she was asked to cover the song just as she was about to give birth to her son. She went on to say that the song, which is about Alexander Hamilton losing his teenage song, makes her emotional every time she performs it. And this was certainly no exception.
Watch, below.
https://www.youtube.com/watch?v=qa7Gu1LNT7g&sns=fb&app=desktop