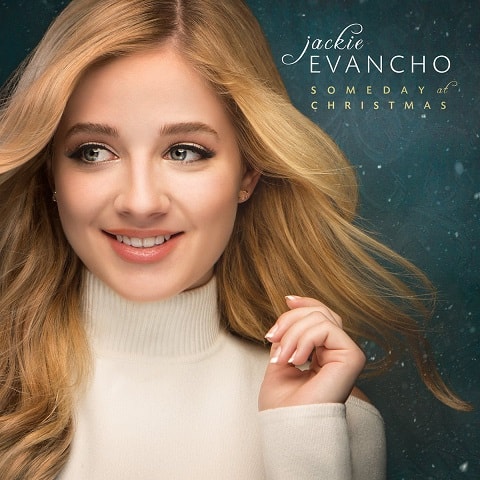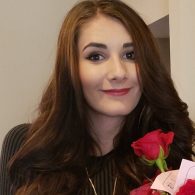 Teen opera singer Jackie Evancho is facing a tumult of abuse online because she will be performing the national anthem at Donald Trump's inauguration and has a transgender sister, the Washington Blade reports.
16-year-old Jackie Evancho (above) was a finalist on season five of America's Got Talent. Her sister Juliet (right) came out as transgender at Global Lyme Alliance's inaugural gala last year.
According to Huffington Post, Juliet is one of three transgender students suing a Pennsylvania school district over restroom access for transgender students.
Is Jackie Evancho's transgender sister welcome @ the inauguration? Will she have to meet Mike Pence? https://t.co/LRv3oQjikX

— Faran Krentcil (@FaranKrentcil) December 14, 2016
https://twitter.com/zoochum/status/809157136072613888
In an essay published in Teen Vogue last week, Juliet wrote:
"Jackie's newfound fame put our entire family under a microscope. This made things even more difficult for me. Now, I not only worried about what my family thought of me, but I also worried about some trashy magazine trying to make a spectacle out of me if they found out, and it hurting my family."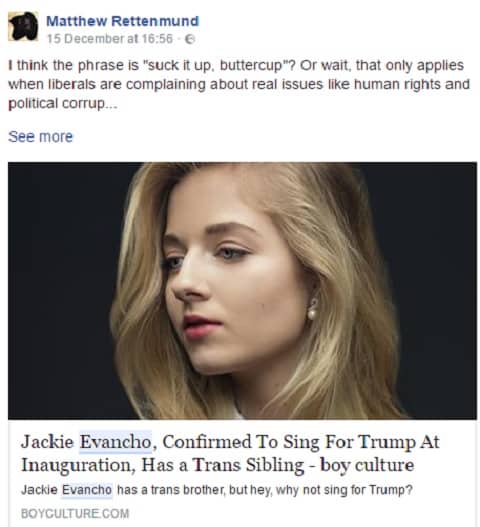 The essay, along with Jackie's inauguration announcement, has brought a lot of negative online attention to the Evancho family. According to People, users have tweeted abuse at Jackie for having a trans sister.
https://twitter.com/Jakemusc22/status/809506384135876609
However, Jackie told People: "My family is kind of a big target. I have a transgender sister and so a lot of hate goes towards us. I also get a lot of love. We pay most attention to that."
In 2010, Jackie performed at the National Christmas Tree Lightening. In 2012, she performed at the National Prayer Breakfast. 
https://twitter.com/marleyfurr/status/809058299194785792
Jackie Evancho, 16, will sing at Trump's inauguration. Miss Teen USA contestants have advised her to keep the dressing room locked.

— Nick Jack Pappas (@Pappiness) December 14, 2016
Watch Jackie discuss her performance at the inauguration below followed by her appearance on America's Got Talent.
[Images via Twitter]
https://www.youtube.com/watch?v=8XMahTASnxs