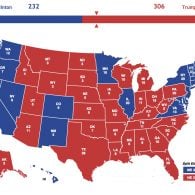 NYT. End the Electoral College: "The Electoral College, which is written into the Constitution, is more than just a vestige of the founding era; it is a living symbol of America's original sin. When slavery was the law of the land, a direct popular vote would have disadvantaged the Southern states, with their large disenfranchised populations. Counting those men and women as three-fifths of a white person, as the Constitution originally did, gave the slave states more electoral votes."
TREEKILLERS. Chief of Staff to Mobile, AL mayor apologizes for cutting massive tree for use as prop at Trump rally: "I now know that there are citizens who are upset and offended that a tree from a city park was used as part of the decorations for the event."
This Christmas tree at a Trump rally sparked outrage in Mobile: An outcry over this… https://t.co/mBF1y68GwD

— American Daily (@americandailys) December 20, 2016
KURT EICHENWALD. Epileptic Newsweek reporter says Trump trolls are sending him tweets with strobes intended to cause seizures: "Eichenwald says he is working with Twitter and pursuing legal action against people sending him strobes. And on Tuesday, Eichenwald used the service to warn trolls to back off."
Look at how many Trump followers seem to think its funny or deserved that someone used my disability as a weapon. Whats wrong with them?

— Kurt Eichenwald (@kurteichenwald) December 20, 2016
WASTED PIMP BUDDY. Justin Bieber goes out in full fur.
PETA. Pissed…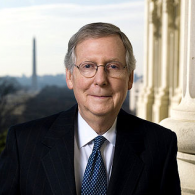 MITCH MCCONNELL. No committee needed to investigate Russian hacking in to US elections: "McConnell in an interview that aired Monday with Kentucky Educational Television described Russian hacking as a "serious issue," according to The Washington Examiner. But it "doesn't require" a special committee, he added."
CHESTICLES. Hugh Jackman is taunting Australian beachgoers with them again.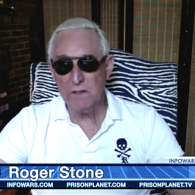 WON'T GIVE UP. Roger Stone petitions incoming Attorney General Jeff Sessions to charge Hillary now:  "We respectfully urge President-Elect Donald Trump and Attorney General Designate Jeff Sessions to gather all appropriate evidence and submit it to the Grand Jury to make the important decision about the Clinton's potential indictment."
7 ON INSTAGRAM. Tyson Beckford, John Stamos, Andy Cohen River Viiperi, Orlando Bloom, David Gandy, and, Pietro Boselli.
MOTIVES. NC novelist wants gay porn and emails with escort kept out of murder trial: "Prosecutors used the evidence to try to show Peterson had a motive for killing his wife. Kathleen Peterson was found in a pool of blood at the bottom of a stairwell in the couple's home."
BUD SEX. The phenomenon of 'bud sex' between straight rural men: "In some of the subcultures Ward studied, straight MSM were able to reinterpret homosexual identity as actually strengthening their heterosexual identities. So it was with Silva's subjects as well — they found ways to cast their homosexual liaisons as reaffirming their rural masculinity. One way they did so was by seeking out partners who were similar to them."
KEEP ON WALKING. Pokemon Go players have traveled 200,000 times around Earth.
REACTION SHOT. The woman reacting to a marriage proposal between two women at the Art Institute of Chicago is priceless. "This is 25-year-old law student Jessica Rodriguez and her fiancé, Chelsea Miller, a 26-year-old full-time nanny and student. The two met on Tumblr, have been together for over four years, and now live in Chicago."
https://twitter.com/AreYouShook/status/810334310700109824?ref_src=twsrc%5Etfw
CHRISTMAS WITH THE KANGAROOS. Coldplay's new holiday track.
TUESDAY TRAINER. Gregory Scott.
https://www.instagram.com/p/BN5QbSwgPso/?taken-by=gregorygains_
https://www.instagram.com/p/BL4r6sVg01G/?taken-by=gregorygains_
https://www.instagram.com/p/99MyHiKqcp/?taken-by=gregorygains_