Is it ironic that the creator of "House of Cards," the very TV show that seems to have been the inspiration for our uber-evil administration-elect, is starting a national action network to help progressives take back local and state seats in the coming years?
Well, it's true. Last night, Beau Willimon–he who brought us Frank and Claire Underwood, those deliciously dastardly Beltway Macbeths–teamed up with Eric Schneiderman, New York State's unabashedly progressive attorney general, plus leaders from a host of local social and economic justice groups, for the NYC stop of Willimon's unveiling of Action Group Network.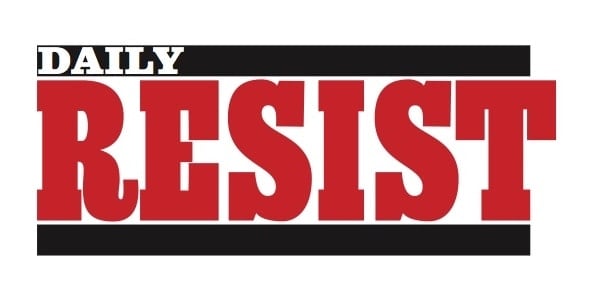 The new network aims to connect progressives nationwide as part of a longterm campaign to take back local and state elected seats, which are crucial in setting laws that deeply affect federal elections.
Basically, all you do is sign up and Willimon's fledgling group (which he is currently devoting himself to full-time, it appears) will do the networking for you, so all you local folks have to do is to meet up in person and apply the kind of local pressure that the Tea Party has been applying from the right the past seven years. (Perhaps you've read that new guide that's gone viral, showing progressives how to play hard in their hometowns the way the TP has done?)
"Were not trying to reinvent any wheels here," Willimon told a crowd of a few hundred New Yorkers. "Just tap into a lot of the new energy since the election, organize it room by room, town by town, state by state. The other side's been doing that for 30 years and that's why we have over 65 state legislatures and 31 governor's mansions controlled by Republicans. We need to do the same thing ten times as fast. We've got three years to do it."
Schneiderman, who is among a handful of progressive attorneys general who've said they'll happily use the full weight of the law to cut back Trump and his ilk, said that progressives nationwide should already be throwing money and attention behind 2017 governor's races in Virginia and New Jersey. "It took this shock for a lot of people to understand" the importance of local and state races, he said.
The meeting also alerted the crowd to #ResistHere, where you can sign up for alerts to be part of #ResistTrumpTuesdays…weekly group visits to your local senator or rep's offices to demand that they fight back against the Trump agenda. "It's not glamorous," said Schneiderman of organizing locally as opposed to throwing all your money, time and energy into presidential or high-ticket Senate races.
But it's also exactly how Republicans seized an all-time high majority of state legislatures–the very bodies that passed voter-suppression laws that disadvantaged urban voters and Democrats. So, especially if you live in red or swing states, now is the time to immerse yourself in local politics the way you might have Bernie or Hillary's campaign the past year. Start here.