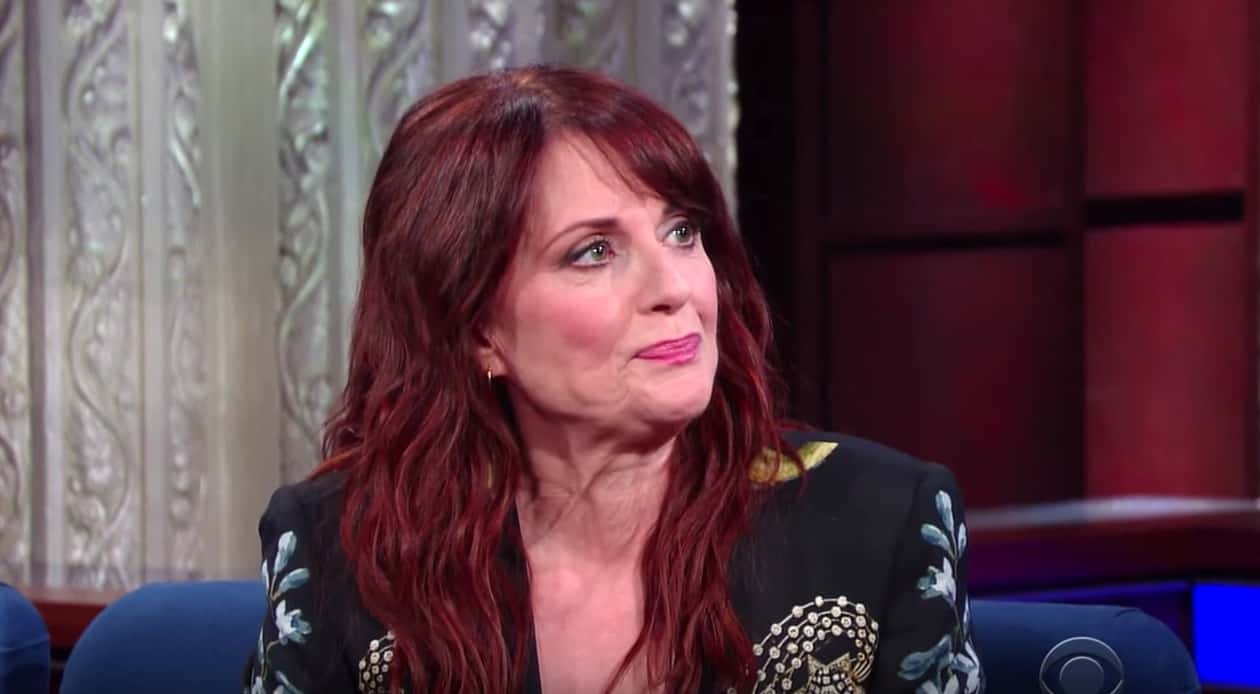 Megan Mullally sat down with Stephen Colbert last night on The Late Show and said that she attended a Christmas party at the White House. She told her husband Nick Offerman that she wasn't going to be able to hold it together meeting President Obama and it was true.
Mullally said she was at the end of a receiving line meeting the President.
"We happened to be the very last people. And, so he shook my hand and he mad a joke and he was charming and amazing, and I said, 'Listen, um, I really love you and we don't want you to go.' And he gave me a hug and he said, 'We're not going anywhere.'"
Mullally says she then lost it.
"And he walked out the door. And, I mean, I'm not talking about the cute single tear. Burst into wrenching sobs. Doubled over. Nick had to get out his handkerchief and sort of block me from view because I was embarrassing myself. But, you know, I mean, that's the greatest president and first lady in any of our lifetimes."
Colbert then brought out Mullally's "suicide note", a photo of she and Trump performing "Green Acres" on The Emmy Awards.
Watch:
Mullally returned a bit later for a game of Smooshed with Offerman: