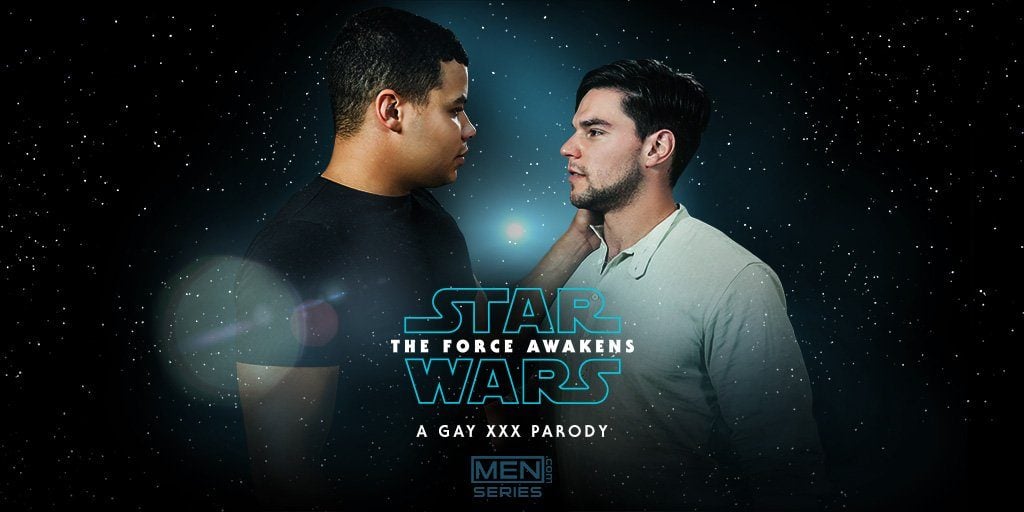 A new gay adult film parody is finally realizing the fantasies of fans who became convinced of a romantic relationship between Poe Dameron and Finn in Star Wars: The Force Awakens.
Just in time of the release of Rogue One, the men behind Men.com decided to imagine (and create) what would happen if Poe and Finn (aka PoeFinn) actually got together, instead of just biting their lips and staring longingly at one another. 
The couple, also known as "StormPilot" by fans, are just one of four pairings in Star Wars The Force Awakens: A Gay XXX Parody. The parody also features Force Awakens characters Rey (Griffin Barrows), Kylo Ren (Wesley Woods), Captain Phasma (Colby Keller–who is cancelled), and an assortment of stormtroopers. The series was directed by Alter Sin.
Watch the work friendly trailer for the parody, which comes out on Dec. 17, below.
https://www.youtube.com/watch?v=RleZ_2L_eec