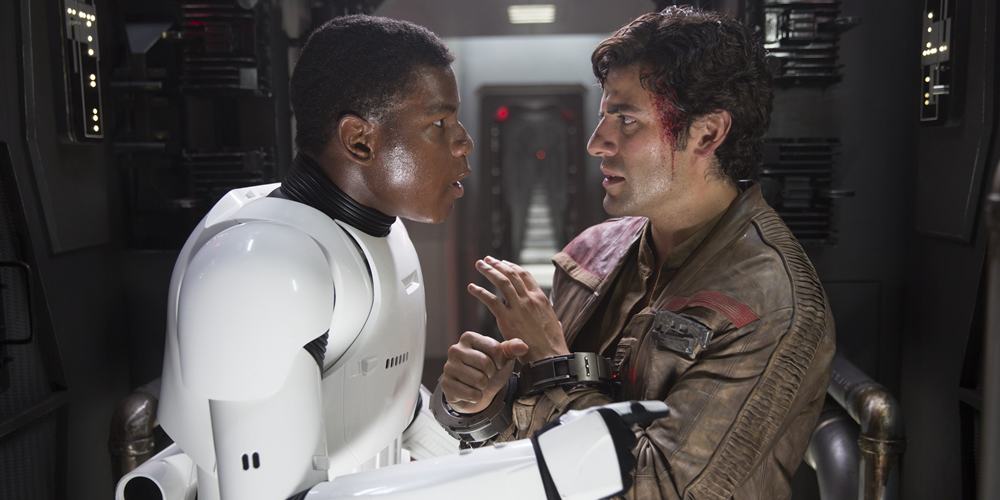 (Spoilers ahead!)
Actor John Boyega has squashed speculation that Star Wars: The Force Awakens intentionally hints at a budding romance between his character, Finn, and Oscar Isaac's, Poe Dameron.
Slash fiction focusing on the relationship between Finn and Poe popped up after The Force Awakens debuted and fans noticed a considerable amount of bromantic chemistry brewing between the two rebel fighters.
There was one scene in particular, complete with "the lip bite that launched a thousand 'ships", that garnered attention.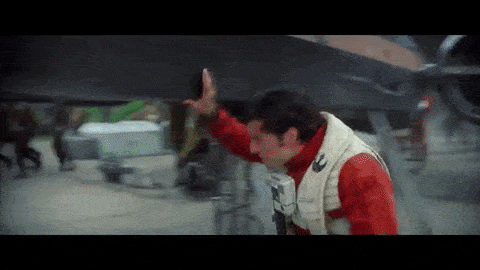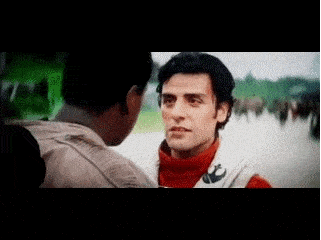 And despite that lip bite, and Isaac saying he played Poe's relationship with Finn as a romance, Boyega told journalist Chris Mandle in a yet-to-be published interview that the romance "is not canon and it only exists 'in Oscar's head.'"
Mandle, knowing how closely the Finn/Poe romance has been followed, could not wait until his interview was published to share the sad news. He took to Twitter to break our hearts.
https://twitter.com/chris_mandle/status/684779941322424321
https://twitter.com/chris_mandle/status/685076708932890625
Support groups will likely be set up in the coming days to help fans cope with this tragic news.