The creators of the Britney Spears "Slumber Party" parody "Christmas Party" clearly understood the most important part of the "Slumber Party" video: the eye-candy.
In the video from Adrian Anchondo which stars Drag Race alum Darrick Barry, the role played by Sam Asghari is played by this woofy boss / office Santa.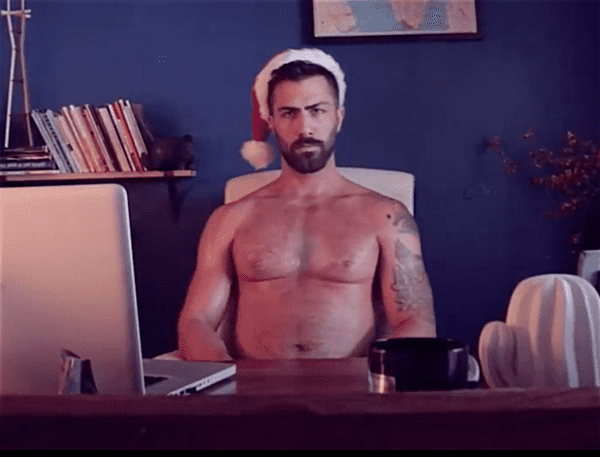 There's also this hunk.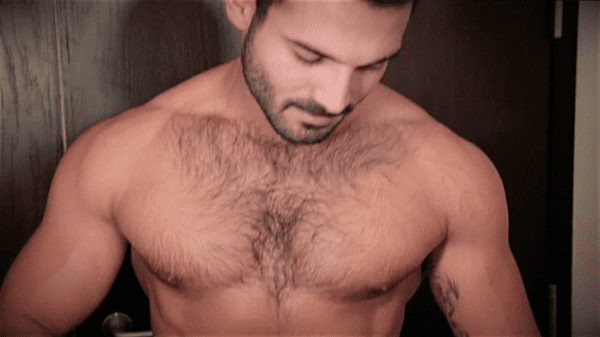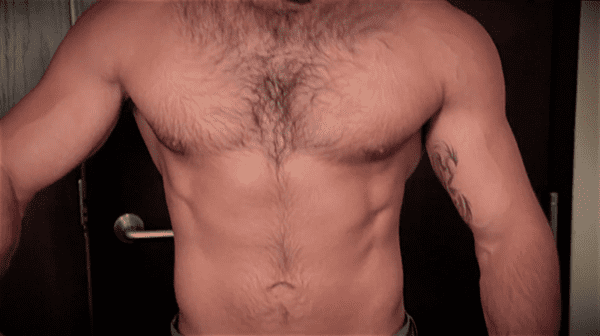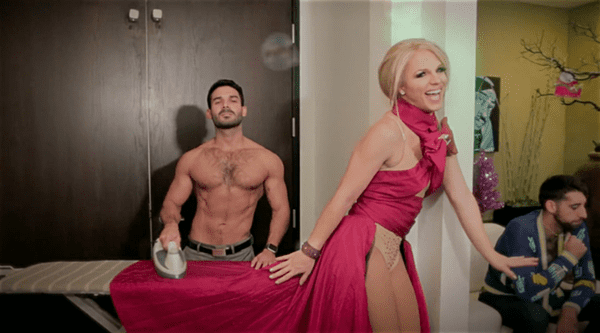 Watch the parody, below.