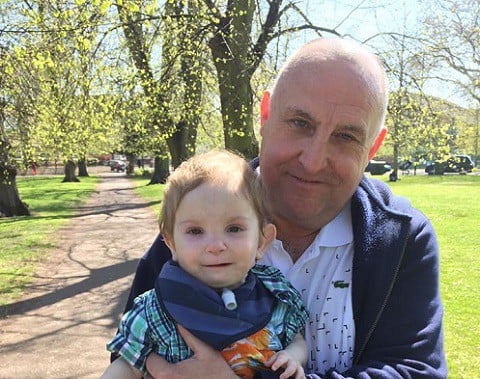 Stefano Brizzi, a 50-year-old meth addicted cannibal who murdered gay police officer after luring him to his apartment for sex and drugs, got life in prison today, the Guardian reports: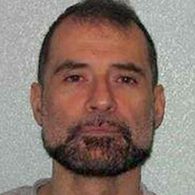 Stefano Brizzi, 50, was found guilty last month of murdering Gordon Semple, 59, in April. A court heard that he lured the officer to his London flat for sex and drugs before strangling him, dismembering his body and dissolving it in acid in a bath, copying the method of corpse disposal used by Walter White, the lead character in the US TV series.
In gruesome details that emerged in court, the prosecution also accused Brizzi of cannibalism after bite marks were found on the dead officer's rib and it was revealed that the Italian had cooked other parts of his body.
Brizzi admitted dismembering and disposing of Semple's body, but claimed the officer, who served in the Metropolitan police for 30 years, died accidentally during a sex game after a dog leash around his neck slipped.
An officer with the Metropolitan Police for three decades, Semple reportedly left his home on April 1st and visited the Shangri-La hotel in the Shard building later that day. He left the hotel at 12.30pm and was last seen on CCTV about two-and-a-half hours later near London Bridge. Semple met Brizzi on Grindr, the court heard:
The court heard that on the day of the murder Brizzi was tired and bad-tempered because he had been engaged in heavy drug use, had not slept and had been let down by someone else on Grindr. He was also dissatisfied with Semple's appearance, describing him as fat, ugly and unattractive.
Brizzi and Semple had been trying to persuade other gay men in the area to join them for a "chemsex" party, but when one man agreed to join them he was sent away by Brizzi, who told him via intercom: "We're having a situation here. Someone fell ill but we're taking care of it. So our party is cancelled," the court was told.
Pathologists believe he killed the officer after the pair had sex.
Semple's body was discovered on April 7 after a neighbor alerted police to a "smell of death" coming from the flat. Semple's dismembered body was found dissolving in a bath of acid. Brizzi reportedly dumped body parts in the River Thames and attempted to boil his flesh away. He also ate some of it:
Officers found a pool of fat and grease inside Brizzi's oven, which had a blood-stained handle. Semple's DNA was found on chopsticks, a cooking pot and the oven.
Brizzi, who answered the door to officers wearing pink underpants, initially confessed to deliberately killing Semple, telling police at the scene: "Satan told me to." But he later changed his account, claiming it was an accident caused by sexual asphyxiation.
Crystal meth addiction was behind much of Brizzi's behavior, the court heard:
The judge said there were "terrible features" of the case and that Brizzi's drug addiction had ruined his life. He added: "Regret you express now for Mr Semple's death has to be seen against what you did over a number of days to his body."
The defendant sat in the dock with his head bowed throughout the hearing.
Before the murder, Brizzi had been a £70,000-a-year web developer at Morgan Stanley, but lost his job because of his crystal meth addiction. The court was told he sought help from a users' support group, whose organiser described how Brizzi had been obsessed with Breaking Bad.
A statement from the his brother Ronnie and partner Gary Meeks described him as "a much loved partner, brother, brother-in-law, uncle and cousin."
https://www.youtube.com/watch?v=ijkUeTKVXa8