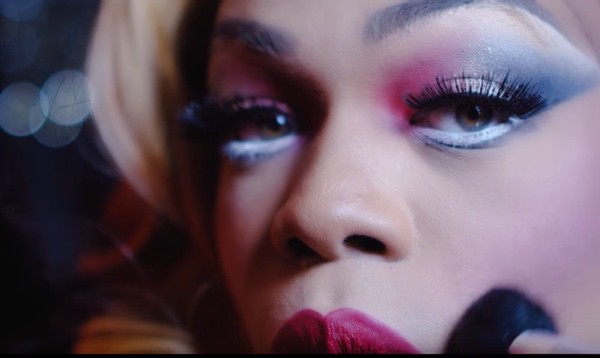 Since debuting on Broadway in 2013, Kinky Boots has proven it has true staying power. Now, with the addition of its new star Todrick Hall, the Tony Award-winning musical has seen a surge in ticket sales and also just celebrated its 1,500th performance.
Hall, who stars as the glamorous drag queen Lola through March 5, is perhaps most famous for his countless viral YouTube videos, his musical tours, mash-ups, and collaborations. However, he's no stranger to the Great White Way. Before breaking out on season 9 of American Idol, Hall first appeared in Broadway shows Memphis and The Color Purple.
Returning to Broadway in his first starring role, Todrick sat down with Towleroad to talk about how he came to love musical theater and what it's been like working those kinky boots 8 times a week.
This interview has been edited and condensed for clarity.
---
How did you discover Broadway shows for the first time growing up in Plainsview, Texas? 
The first Broadway show that I ever saw was Cats on CBS when they used to put Broadway shows on TV. And I just remember not being aware of what Broadway was. And then I watched Jekyll and Hyde with David Hasselhoff and Joseph and the Amazing Technicolor Dreamcoat with Donny Osmond and I used to watch them over and over again. I lived in an area where we didn't have a community theatre or a children's theatre that we could even sign up for. It was not something that I was able to access so I just taught myself how to dance and gave myself my own dance classes and voice lessons based on what I watched.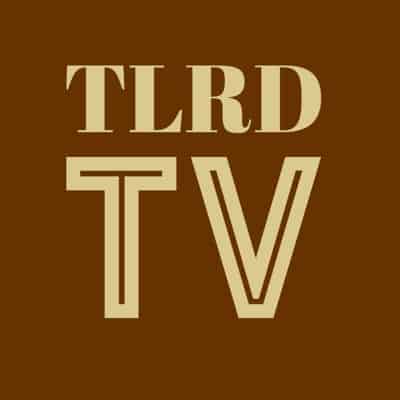 Have you ever done drag like this before?
I had definitely been a woman in a few of my videos before but most of those were from the waist up. I never had to strut in heels at the level that I'm having to do now so it's definitely a new experience for me. But I'm really having the time of my life.
What was it like to have the tables turned on you and go from judge on RuPaul's Drag Race to performing as Lola as you lip synced for your life? 
It was the most terrifying experience of my life. First of all, when you're doing costume changes that quickly [on Broadway] you can't do the things you would do to cinch your waist or pad the costume. So there are things that I was definitely doing on the runway performing for RuPaul that we would clock someone and possibly send someone home for; they would legitimately have to lip sync for their life. But it was so awesome to know that RuPaul completely understands, he's a huge fan of Broadway and so is Michelle Visage—they totally and completely got it.
Most people get a chance to perform in drag at their local clubs and learn what things work and what things don't long before they ever step on RuPaul's Drag Race. My first real experience doing a lip sync performance was in front of the most iconic drag queen in the world. It was a scary thing but I felt very supported and lifted up by my peers, it was really cool for him to get to see me in that capacity and then for him to be at my opening night was a dream come true.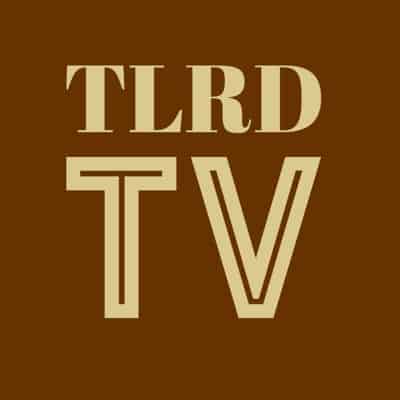 What advice or coaching did Mama Ru give you? 
He just said that it's all about the eyelashes. The eyelashes are the most important thing. You can tell so much by the eyes. And so I remember that all the time. And I feel like a lot of my Lola moves and looks that I do on stage every night are very RuPaul inspired.
https://www.instagram.com/p/BMUy6GFhmv2/
What was it like sharing your Broadway performance with Ru? 
I have come so far with my family and their level of acceptance. I never fought for this role by the way because I didn't think it was right for me. But my dad was very much like Simon's dad in the show and I have lived personally a lot of the experiences that I have to act out every night on stage.
My dad was a basketball coach and he made me play basketball much like Simon's dad made him be a boxer. When I come in for the first time as a boy [in Kinky Boots] it reminds me of coming into the cafeteria for the first time when I was in middle school at a new school when everyone was like "Black guys are expected to play basketball; you should be good at this. And your dad is the basketball coach at our local college." It was very scary for me and I would always try to hide the fact that I did theatre and was the ballet dancer.
The cool part about RuPaul being there is that my mom has come to accept me for who I am and now she is such a huge fan of RuPaul. RuPaul has really paved the way for roles like Lola to even exist on Broadway.
My mom also got to meet RuPaul for the first time on opening night and literally I have never seen her that excited to meet anyone ever. It was really cool.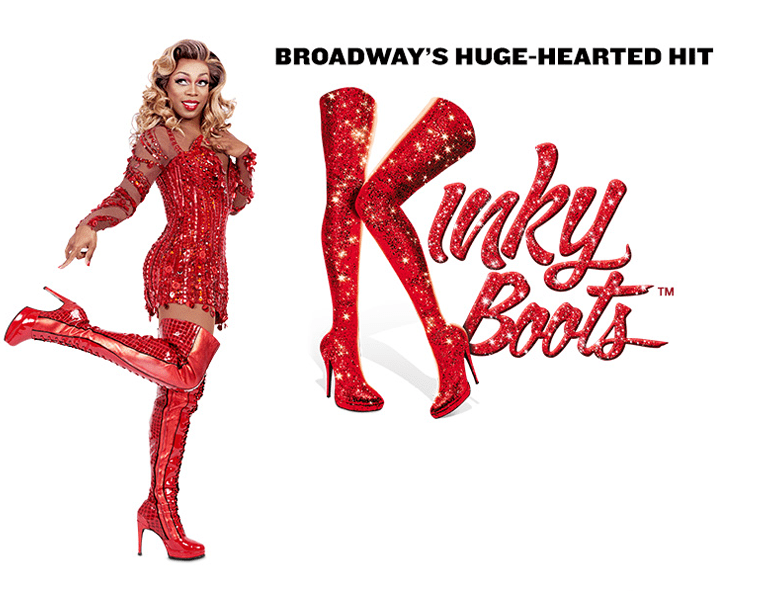 What has it been like stepping into Lola's shoes, I mean, boots? And what's it like performing 8 times a week in them?
It's awesome. I learned how to walk in cheap boots I got on Hollywood Boulevard. So now I feel like I'm working with the Bentley of boots. But my calves are definitely hurting every single night when I go home. It's a good workout though and I have a huge newfound appreciation for what women have to go through to walk in heels all the time. I think I can definitely say that I'm guilty of pressuring my [female] friends [in heels] to walk faster and now I will never make that mistake again.
I read that Taylor Swift cheered you on as you were preparing for the role. Can you talk about that? 
Taylor helped me with my confidence and she was like, "You are made to do this. Sometimes we have to do things that scare us and make us uncomfortable and those are the things that help us grow." She's just such an amazing human being and she's been such an amazing friend and I can't wait for her to be back in the country so she can see the show.
https://www.instagram.com/p/BNL1UKzBw1u/
The show just hit a major milestone of 1,500 performances. What do you think it is about Kinky Boots that has such an enduring appeal to theater-goers?
I think that people don't know as much about the story because the original movie doesn't have as much of a franchise following as Spider Man, or The Wizard of Oz or The Lion King for instance. This story–people come in and they may or may not know what to expect. And it just has this human quality that make you smile, make you laugh, make you cry. It reminds you of the fundamentals of being a human that you sometimes forget because there's so much negativity in the world.
My favorite line in the show is when Don says, "You change the world when you change your mind." And now more than ever, given the current status of our country—there's not a lot of love and acceptance right now and I think that this is the show that everybody needs to be seeing. I can't even tell you the countless amount of people who tell me that this is just what they needed to hear right now in this moment.
https://www.instagram.com/p/BM20bRhjS9T/
I think a lot of people are distressed after the recent election. What do you think the role of theater, and more specifically a show like Kinky Boots, can be at times like these?
I just think that right now we need constant reminders that we have to love each other and we have to support each other and we have to be understanding and it's teaching everyone including myself acceptance. I'm performing every night and some people may not have the same political views that I have but they can still walk away from the show and love it and learn something and maybe they will look at people differently.
The show has the ability to unite people from all different walks of life, from all different ethnicities, all different religions, all different sexual orientations. And I think if we can make people look at the world in a different light then we've done more than enough. We're here to entertain people on Broadway but I also think we're able to change people's lives for good.
I met a lady the other day, her name was Molly from Utah and she happened to be at my opening night show. And she said to me, "I have never seen an energy like that in a show." And she flew her entire family from Utah back to see the show the next weekend. It actually made her change the person that she was going to vote for just from seeing this show.
And to me that's a powerful thing that not every show on Broadway can say that they're able to do for people. I'm just beyond proud to be a part of the show and it's changed my life in such a great capacity and we get to change lives every single night.
---
For information on tickets and how you can see Todrick in Kinky Boots, click HERE.