Over the past few weeks, while most of us have been easing into the new culture war–contemplating how, where, and when we may get to face off with the new alt-right flavor of white supremacy, our friend down the block, here in Provincetown, Rebecca Orchant, launched a new t-shirt line.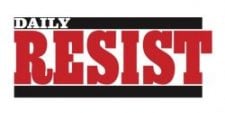 She also poked the trolls, specifically, it seems, newly signed Simon & Schuster "author" and Gays-for-Trump party-thrower, homocon troll Milo Yiannopoulos who really got upset about her modest Etsy store, immodest proposal, and HuffPost blog. HIs post inadvertently helped get her message to the masses and sell truckloads of shirts.
Orchant made time to answer some of our questions…
Q: So what happened, Rebecca?
What happened was that we all spent 2016 reckoning with the fact that toxic masculinity, bullheaded (and barely even coded) misogyny, and the seemingly endless coddling of rape culture were everywhere. It felt like articulate, powerful women were standing up and calling it out more than ever before, which made me hopeful. And then, at the end of it, we voted the physical manifestation of all of those challenges into the White House.
My husband Sean and I were gutted and enraged, and we just wanted to start pitching in to causes we believe in immediately. We hoped that by printing t-shirts with a catchy and aggressive statement, we'd be able to make a bigger donation to Planned Parenthood than we'd be able to afford on our own. We wanted to stand up for women, queer folk, people of color and anyone who felt marginalized by the seething discomfort this election season produced, and we wanted to freak patriarchal dickheads the fuck out. We wanted to use the f-word a lot. Thus, Don't Fuck the Patriarchy was born.

Q: Who is actually buying — what kind of people?
We expected to sell this mostly to women, since it largely started to support them and a cause that provides essential healthcare to millions of people every year. Those women are buying, and representing hard (#dontfuckthepatriarchy on Instagram is a pretty beautiful cross-section of gorgeous creatures), but we've been delighted to find that men are buying the shit out of these t-shirts!
He [milo] turned … a small-town bake sale into a thing that people are actively sharing and discussing …across the country.
Gay, straight, lesbian, trans, poly, curious, bisexual, pansexual — this message is delightfully applicable to all of us. Because really, when we say "Don't Fuck the Patriarchy," we are saying no to fucking people who profit off of your disenfranchisement. We're saying we should fuck in line with our values and not reward wrongheaded assholes with our beautiful bodies.
Q: Why did Milo pick you and your project?
There are four things that enrage Yiannopoulos about this project:
It speaks directly to a fear that all members of the old world patriarchy have: that the people they have been trying to disenfranchise and marginalize for years will notice, and do something about it. (Read: people might stop fucking them.)
That it has nothing to do with him. (Except that people might stop fucking him.)
That I am a woman with a voice and a platform to use it and that I'm using it to talk about sex. (And that it doesn't matter to me whether he or his minions think I am fuckable.)
(And probably most importantly to him,) Huffpost Queer Voices let me write about it.

Q: What's happened since then?
He turned what was essentially a small-town bake sale into a thing that people are actively sharing and discussing with their friends across the country. We're still a pretty small operation, but after his unprovoked trolling our sales tripled! I feel like we should send him a shirt to thank him.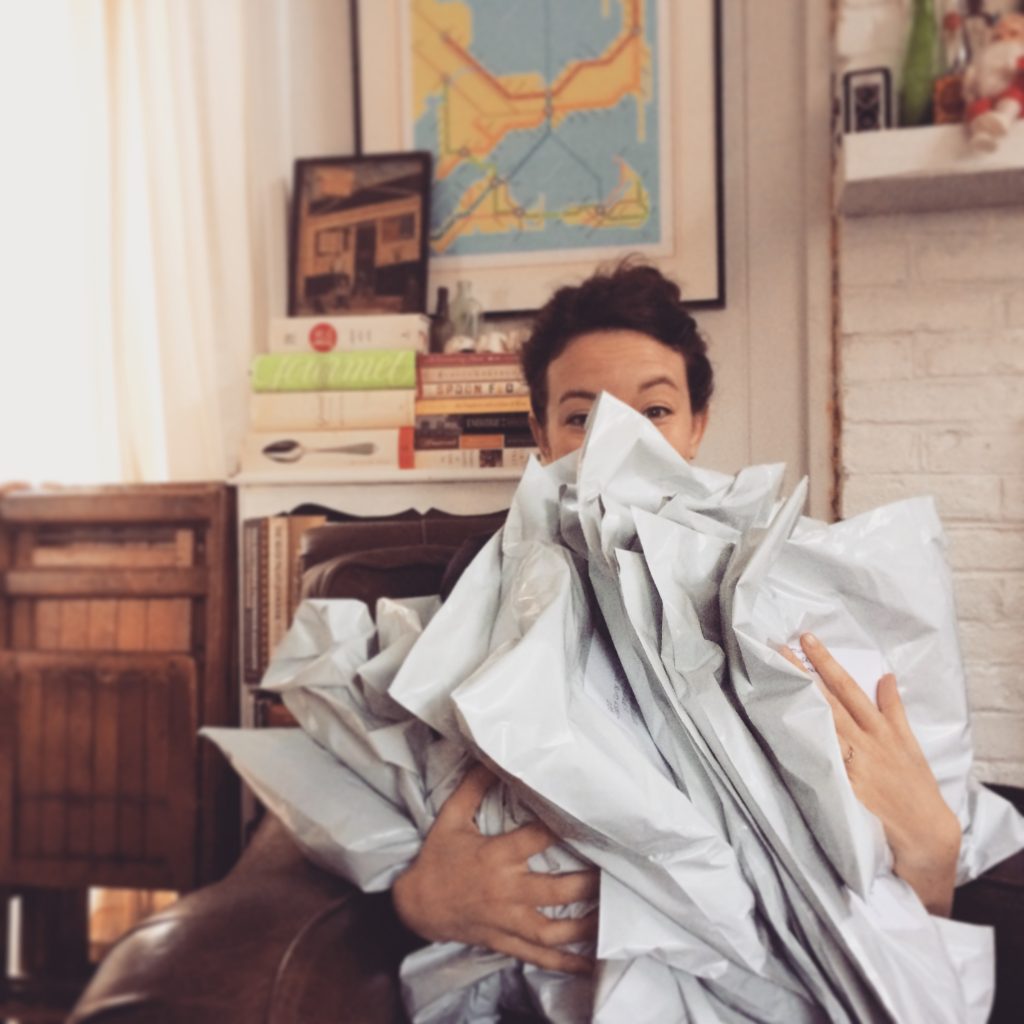 Q: What's next?
We'd love to sell out of the first run of these, and then tackle a project to raise money for the ACLU and the SPLC — they have their work cut out for them.

Q: You live in a community that voted less than 10% for Trump, that has perhaps the densest population for openly lgbt persons and has been known as a bohemian artist enclave longer than anywhere else.  How is it up there in Utopia, serving customers who respect work and food, working and playing and existing in what must be a dynamic, accepting, non-triggering, peaceful, respectful, loving, creative free community in the world?
There's been a lot of talk about "the bubble" since the election. And you're goddamned right I live in the bubble! I moved to the bubble on purpose! Living in Provincetown and owning a business here allows us to employ, befriend and engage with mostly queer, mostly open-minded, mostly wonderful people at a rate I've never experienced anywhere else.
But that's not to say we're immune to the darkness, even up here in LGBTQ wonderland! Thanksgiving weekend some guy called two of my friends faggots in a bar! In Provincetown! I just think that if the assholes are going to feel emboldened to say what they think, we have to respond in kind. And I for one, am going to say "fuck" A LOT.

Q: Seriously, is misogyny stronger than racism?
I've never found it to be useful to compare a struggle to a struggle — both of those prejudices are insidious and deeply ingrained. I do think we've gotten a lot better at catching and calling out coded racism than we have at misogyny. It feels like a great time for marginalized people to rally around and help other marginalized people — which isn't their job. It's up to those of us with any privilege to use every ounce of it to help. I'm a white, Jewish girl who lives in New England. I don't have to personally experience racism — but I sure as shit have experienced misogyny and I know how much that hurts.
Maybe we have to play by their rules to actually start winning again.
I have (not-surprisingly) gotten some pushback from some more traditional feminists — their argument being that this form of activism, "sex-as-currency" as some of them called it, further objectifies womens' bodies. I understand that reaction to a point, but I do think that pre-supposes that sex is something women tolerate rather than pursue, which feels an awful lot like internalized misogyny to me.
And look, the people we are up against don't give a shit about our agency, our articulation or our intersectionality — so I purposefully made this loud, resolute, catchy and indelicate. Maybe we have to play by their rules to actually start winning again.

Q: Where do you recommend wearing (and not wearing) your t-shirt?
I basically emerged from the womb as a foul-mouthed provocateur (I think my mother will back me up on this), so I suggest holiday dinners, for starters. It might make your brother/uncle/grandpa uncomfortable, but it might also make your sister/niece/granddaughter feel more comfortable standing up for herself.
Q: What's a good litmus test for a man to wear it?
Does he have a torso and believe in human rights? Wear it!
————-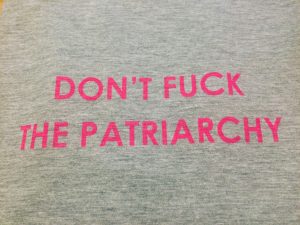 Rebecca Orchant is a writer and co-owner of Pop+Dutch in Provincetown, MA. Orchant is a  former Editor at The Huffington Post. She still occasionally gets to do things that make people on the internet angry.  Again, buy your shirt now. And if reading about Milo Yiannopoulos has moved you, feel free to donate here.
Daily Resist is a nascent Towleroad-initiated project, in collaboration with coalition journalists and activists, to build an essential stand-alone service that inspires, explains, and involves you in the resistance.