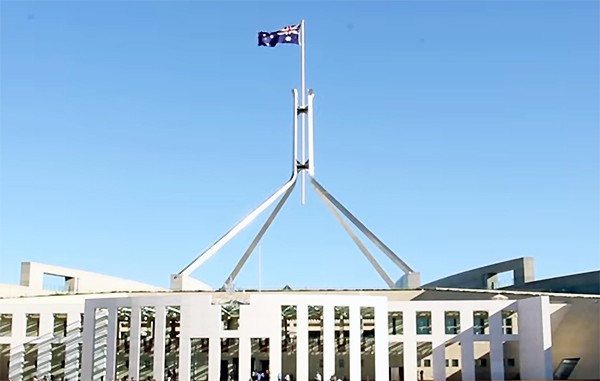 During a Senate inquiry on a draft marriage equality bill in Australia, officials criticized a proposed amendment that they say would open the door to discrimination. The potential religious and conscientious exemptions under consideration would allow organizations to refuse to "make facilities available or provide goods or services" to people marrying their same-sex partner.
The chief and justice ministers for the Australian Capital Territory, as well as the New South Wales Anti-Discrimination Board, testified that these provisions were inconsistent with current legal protections against discrimination. They also said that the language did not clarify which groups or individuals could claim these exemptions, opening the door to anybody refusing services on religious grounds. Furthermore, they cited existing allowances for ministers of religion to decline weddings as sufficient, rather than creating a new barrier just for same-sex weddings.
LGBT advocate groups such as Australian Marriage Equality and Just.Equal also submitted their objections:
Canberra's Ivan Hinton-Teoh from national LGBTIQ advocacy group Just.Equal was concerned by the precedent the amendment would set. A survey by Just.Equal and Parents and Friends of Lesbians and Gays of almost 6500 LGBTIQ people found 90 per cent were opposed to the amendment
"In Australia, churches and ministers have well established legal protections regarding who they marry and who they don't," Mr. Hinton-Teoh said. "However, the exposure draft goes beyond this by creating new ways to discriminate against LGBTIQ couples that would remain unlawful discrimination if it was subjected to any other couple."
The main draft bill being worked on is one that would replace the legal definition of marriage as being between "two people" rather than "a man and a woman."
However, it is not clear yet that Prime Minister Malcolm Turnbull would allow a free vote on the bill to come before Parliament, following his conservative government's failed attempt to call a national vote on marriage equality, rejected by the Senate in November. A previous attempt to pass marriage equality legislation by the former Labor government was voted down in 2012.