A LOOK pic.twitter.com/ZlIEMCP5z2

— aaron (@lustdad) January 6, 2017
FIERCE FASHION. High schooler's T-shirt goes viral.
JULIAN ASSANGE. The Wikileaks founder did an AMA on Reddit.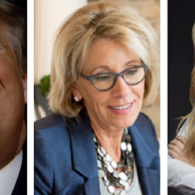 BETSY DEVOS. Confirmation hearing for anti-gay billionare Secretary of Education pick delayed a week: "The move comes after Democrats had raised concerns about the wealthy philanthropists' incomplete financial disclosures and unfinished ethics review, as Politico reported last week. The top Democrat on the HELP committee asked for a rescheduled hearing, saying she was concerned about "extensive financial entanglements and potential conflicts of interest," Politico says."
TRIFECTA OF GLAMOUR. Joan Collins, Donna Mills, and Naomi Campbell join forces.
STEPHEN COLBERT. Let's have a 'Million Meryl March'.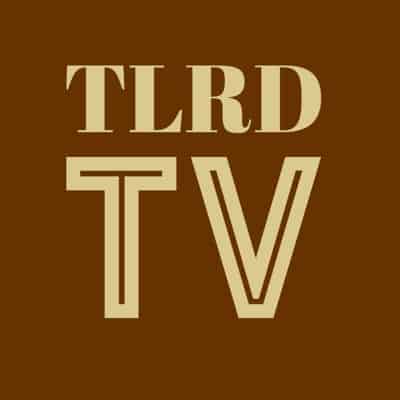 STREEPED. Committee to Protect Journalists gets 140x more donations than usual after Meryl Streep speech: "A typical Sunday evening brings in about five donations, said Courtney Radsch, the group's a dvocacy director. However, in the wake of Streep's comments, the non-profit received about 700 online donations on Sunday night, or 140 times the typical amount for that time. The CPJ has yet to calculate the total amount raised since Streep's speech, but Radsch said most of the gifts were small. Streep's nod to the organization also brought increased traffic to the group's website and social media pages."
DENVER. Police horse dies after officer forgot he had no food or water.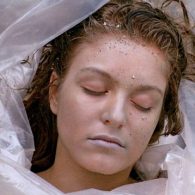 TWIN PEAKS. The David Lynch reboot finally got a premiere date: "Network president David Nevins announced the news at the Television Critics Association 2017 winter press tour, revealing that the long-in-the-works new season will debut with a two-hour premiere on Sunday, May 21 at 9 p.m. Additionally, the third and fourth episodes of the new season will be available on Showtime's streaming and on demand platforms that same night. The 2017 season will be 18 hours in total."
BYSTANDERS OF ATROCITY. On recognizing everyday authoritarianism.
BRACE, BRACE, BRACE. LGBT activists prepare to resist Trump administration: "They view President-elect Donald Trump and many of his Cabinet selections as disinterested — and in some cases hostile — when it comes to the various issues of civil rights and anti-discrimination protections that concern lesbian, gay, bisexual and transgender Americans."
LAVERNE COX. It's "really special" to be playing a black trans woman in Doubt.
https://www.youtube.com/watch?v=aF3t6WXIjqE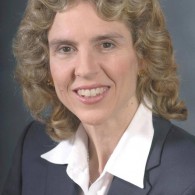 CHARLOTTE. Human Rights Campaign appears to have pulled its award from the City Council: "On the HRC Charlotte website, hrccarolina.org, the page dedicated to this year's awardees still shows the transgender activists as the Person of the Year winners, but the Organization of the Year is noticeably absent…A Google search for "hrccarolina.org charlotte city council awards" brings up the result hrccarolina.org/awards-2, which when clicked takes you to a 404 page, with text reading, 'This is somewhat embarrassing, isn't it? It seems we can't find what you're looking for.'"
DAILY SHOW. Trevor Noah comes down on Meryl Streep for criticizing football and MMA fans: "I understand what Meryl Streep was trying to do, and I don't know if I could have done better, but here's the thing I feel like we could all learn as people," Noah said. "You don't have to make your point by shitting on someone else's thing, because a lot of people love football and the arts."
TOO HOT FOR TUESDAY. Donovan Michaels.
https://www.instagram.com/p/BM9u4a1j4Y_/?taken-by=donovan_michaels
https://www.instagram.com/p/BLYzY1sj1RL/?taken-by=donovan_michaels
https://www.instagram.com/p/BJLiuFXDiIa/?taken-by=donovan_michaels