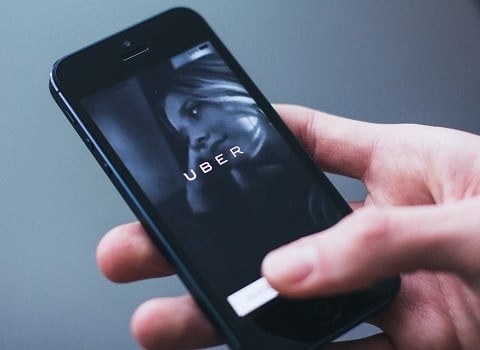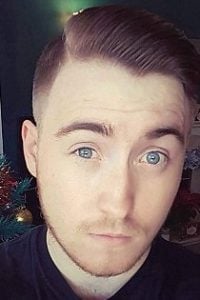 A London man has claimed an Uber driver kicked him and his friends out of the cab after one man kissed another on the cheek.
20-year-old Paul Hanafin (right) said that the driver made the pickup from legendary gay club Heaven as requested but his attitude "turned cold" following the kiss because he didn't want "gay stuff" in his car.
The Daily Mail reports:
Mr Hanafin, from Thurrock, Essex, said: 'We were all shocked.. You don't expect that sort of homophobia in London in this day and age.
'It was literally a peck on the cheek between two of my friends to say thank you for coming out to celebrate their birthday.
'We had just been chatting away about what a good night we'd had but this totally spoiled it. We had to get a bus the rest of the way.
'He'd just picked us up from a gay club so it wouldn't have been hard for him to guess we were gay before he accepted the journey.
'Heaven is one of the most famous gay clubs in Europe. We had such a good time and all of a sudden the driver just turned cold on us.
'He said: "You're not doing that in my car." We were a bit shocked by it. I said: 'Excuse me?'
…
'He got dead serious and told us to get out. He told us he didn't want any "gay stuff" in his car. It was so disgusting and so rude.'
Hanafin praised Uber's support team for how they handled the incident last May. He said that staff were outraged and "dealt with it really well."
"If if hadn't been for their positive response," he added, "I would not be using them again. This was probably just one bad egg."
An Uber spokesman confirmed that the incident was investigated internally and that "immediate action" was taken against the driver.
(Paul Hanafin image via Twitter. Uber image free stock via Pexels)