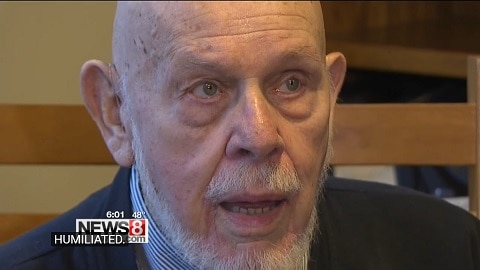 The Air Force has upgraded the discharge of a gay veteran to "honorable", paving the way for him to have the military funeral he has requested.
In 1948, 91-year-old Hubert Edward Spires (above) was discharged with an "undesirable" designation because he is gay. He had worked as a chaplain's assistant at Lackland Air Force Base during his service.
After attending a Halloween party in 1948, other attendees reported that Spires was gay, leading to days of interrogation and threats of jail time. He refused to cooperate and was then discharged.
He said he never told his family the reason why he was discharged, out of fear.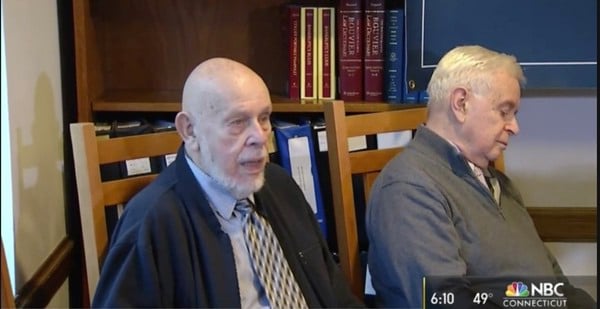 According to Fox61, last November Spires filed a suit to change the status to honorable. The Air Force Board for Correction of Military Records ruled in his favor last week.
Following the decision, he said "It's about time. I served my time," he added, "I did my job, there was nothing dishonorable about my service and I deserve credit for that service. I never thought the day would come. I felt a great relief to have this burden off of me."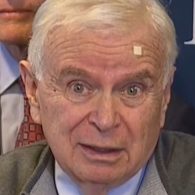 He credited his husband and fellow veteran David Rosenberg (right), and his legal team at the Yale Veterans Legal Services Clinic, for helping him win recognition
Thousands of gay personnel were dishonorably discharged after World War II and up to the early 1990s. When "Don't Ask, Don't Tell" was repealed in 2010, veterans could apply to have the status changed.
Watch a WTNH News8 report below.