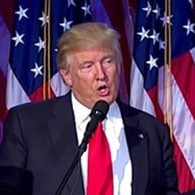 TRUMP GETS INTELLIGENCE BRIEFING. It doesn't move the needle. Trump: "While Russia, China, other countries, outside groups and people are consistently trying to break through the cyberinfrastructure of our governmental institutions, businesses and organizations including the Democrat National Committee, there was absolutely no effect on the outcome of the election including the fact that there was no tampering whatsoever with voting machines."
MORE LIES. Trump says Russian hacking reports are a "political witch hunt" being carried out by his enemies.
FORT LAUDERDALE AIRPORT SHOOTING. 5 people were killed and 8 injured in a shooting at the Fort Lauderdale-Hollywood International Airport: "The suspect was identified as Esteban Santiago, law enforcement officers told the Miami Herald. He is thought to have been a passenger on a flight from Canada that landed at FLL at around noon with a checked gun in his baggage. After retrieving his bag, he is believed to have gone into the bathroom and loaded the weapon. Then he stepped into the baggage-claim area and began shooting. Santiago was carrying some form of military ID. He is suspected of being a former U.S. Army soldier from the New Jersey area."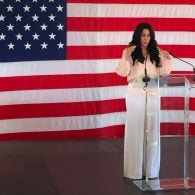 FLINT. Cher to star in film about Flint water crisis for Lifetime, produced by Craig Zadan and Neil Meron.
WATCH IT. Best animal rescue and shelter commercial ever.
ELECTORAL CHALLENGE. Doomed from the start: "'It is over,' said Vice President Joe Biden, presiding over the meeting, after three Democratic House members lodged objections but failed to secure required support from any senator. His comment drew a standing ovation and cheers from the assembled Republicans in the room.
F**K WITHOUT FEAR. Los Angeles LGBT Center launches PrEP campaign.
VIRGINIA. Governor Terry McAuliffe bans state contracts with firms engaged in anti-LGBT discrimination: "The policy applies to all executive branch contracts, including those to build roads and highways, but not to those entered into by the legislature or the courts."
MELBOURNE. Greyhound Hotel gay bar closes: "Peter de Groot said Port Phillip Council and the State Government had forced managers' hands in closing St Kilda's historic Greyhound Hotel, colloquially known as the GH."
RIP. Tilikum, the SeaWorld orca: "Tilikum, the SeaWorld orca featured in the 2013 documentary "Blackfish," died Friday ― two days before the company plans to officially end its orca show at its San Diego park."
We're saddened to announce the passing of Tilikum, a beloved member of the SeaWorld family for 25 years. https://t.co/T7Y3fTgecp pic.twitter.com/vLfpi5szCc

— SeaWorld (@SeaWorld) January 6, 2017
NEW JERSEY. Transgender man sues Catholic hospital for refusing gender reassignment surgery: "Conforti had scheduled the surgery at St. Joseph's Regional Medical Center in Paterson in 2015. He says a hospital administrator told him the procedure to remove his uterus couldn't be done because it was a 'Catholic hospital.'"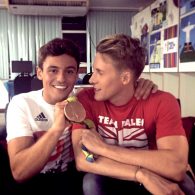 TOM DALEY. I'm going to marry Dustin Lance Black in 2017. "I'm in the middle of planning all that with Lance and it's all been fun! It's a fun and exciting time… I'm really looking forward to this year actually."
REPLACEMENTS. Tucker Carlson taking over for Megyn Kelly at FOX News: "In less than two months, Tucker has taken cable news by storm with his spirited interviews and consistently strong performance," said Rupert Murdoch, executive chairman of Fox News Channel and its parent organization, 21st Century Fox, in a prepared statement. "Viewers have overwhelmingly responded to the show and we look forward to him being a part of Fox News' powerful primetime line-up."
AUSTIN MAHONE. 20-year-old singer shirtless for L'Uomo Vogue. More HERE.
https://www.instagram.com/p/BO5UqCqlfa7/
FRIDAY FLASH. Jonathan Stanton.
https://www.instagram.com/p/BLknD71Dim0/?taken-by=jonathan_stantonla&hl=en
https://www.instagram.com/p/BGlOwXLxq5-/?taken-by=jonathan_stantonla&hl=en
https://www.instagram.com/p/BE9eCeqxq92/?taken-by=jonathan_stantonla&hl=en