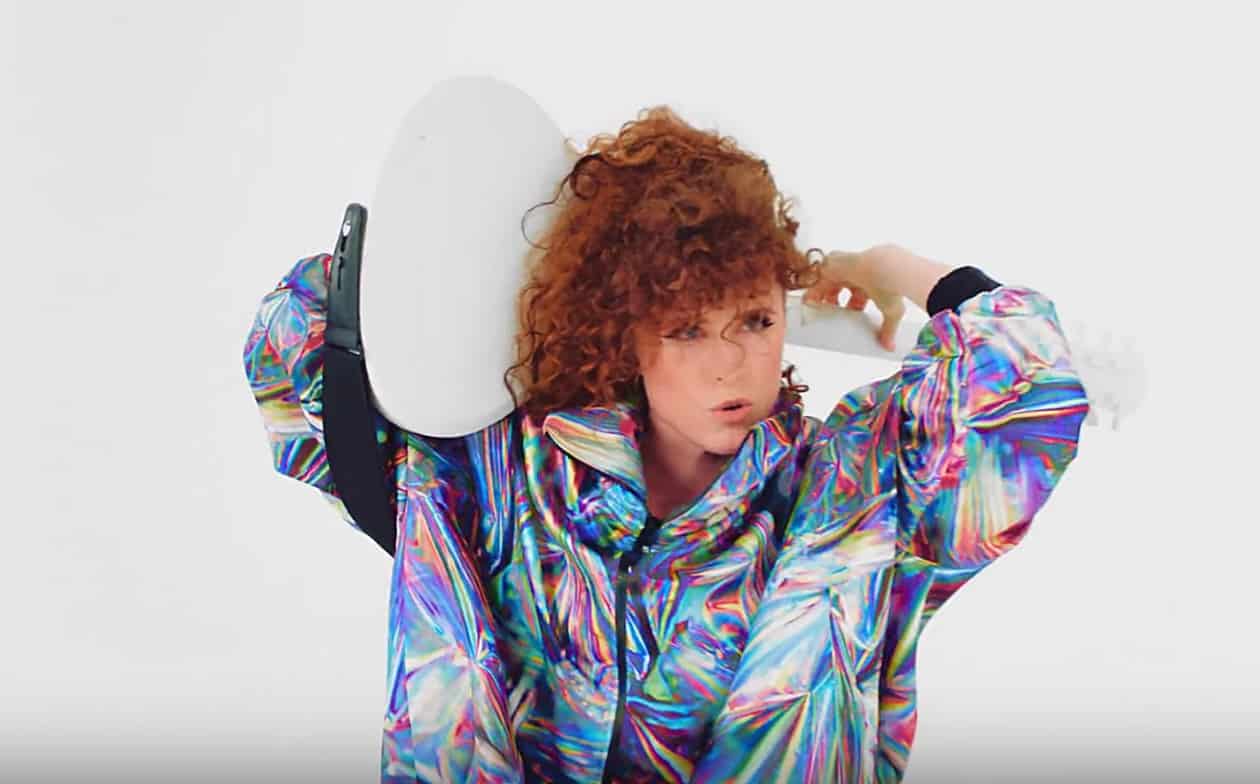 Kiesza, the Canadian singer-songwriter whose 2014 dance track "Hideaway" brought her international acclaim, is back this week with a new track called "Dearly Beloved".
In the video, directed by Supple Nam, Kiesza riffs on a white guitar in an all-white room wearing an oversize suit of many colors.
The track was produced by disco pop master Stuart Price, who has given his magic touch to the Pet Shop Boys, Madonna, Brandon Flowers, Gwen Stefani, New Order, Scissor Sisters, and a multitude of other A-list artists.
Kiesza says that the track is dedicated to her friend Alice who gave her the guitar:
"When my best friend Alice passed away nearly a year and a half ago, her white electric guitar was passed along to me. In her memory and because I love her so much, I promised myself that I would not let it sit in its case collecting dust. I was going to play the hell out of it, just as she would have done. So that's what I'm doing. Inspired by her and all of you, I am absolutely ecstatic to be able to start off this new chapter with my new song, Dearly Beloved."
Watch: