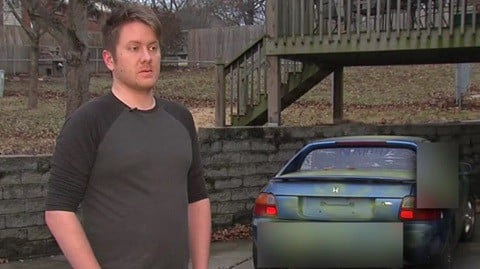 Police in Kansas City are searching for two perpetrators who allegedly attacked a gay man on Sunday night. The attackers spray painted homophobic slurs on the man's car before physically assaulting him.
The victim's husband Paul Oldham (above) told Ozarks First:
"[Husband, Gyo] called me and was crying, uncontrollably on the phone and said that he had been beat up.
"It was roughly midnight when Gyo walked through this basement door. The second he stepped outside he had a gun to his head, and just feet away, another man was spray painting his car.
"The guy ran up and punched him in the jaw and then said, look away look away."
At this point the attackers left the scene.
Gyo added "It's just unbelievable that in my own home, going outside to check some noise, this can happen to me."
The attackers left behind a can of spray paint and a cup which police are testing for prints.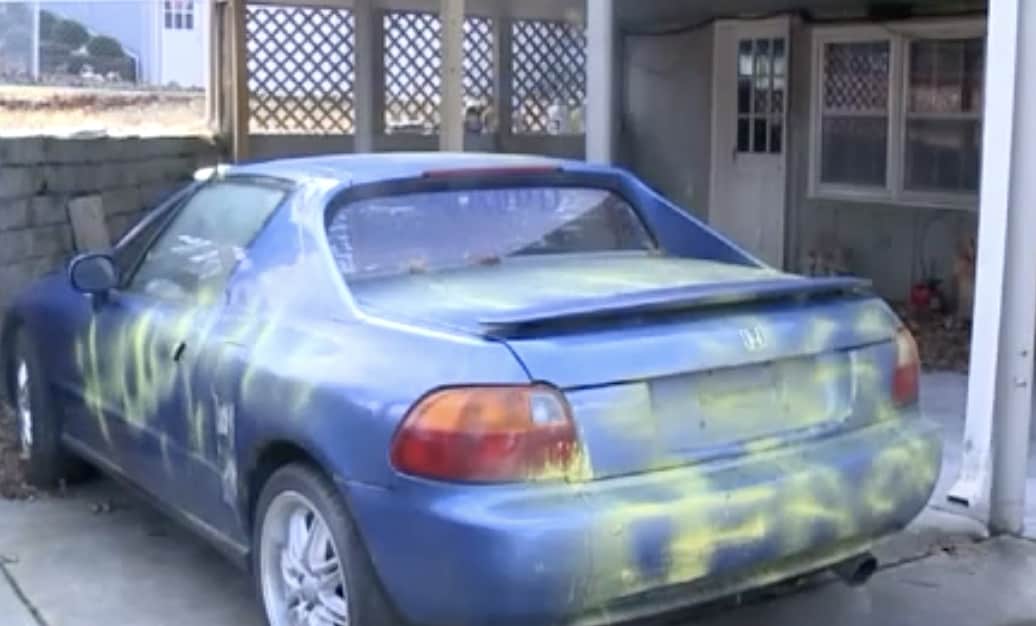 "They painted the car with homophobic slurs. It says fags all over the place," Gyo said. "Knowing that I have been targeted for being gay, it is very heartbreaking."
Gyo nervously wrings his hands as he talks about what he calls a terrifying attack Friday night.
"This is it. This is my time to go," Gyo thought as the attack unfolded.
Watch a report below.