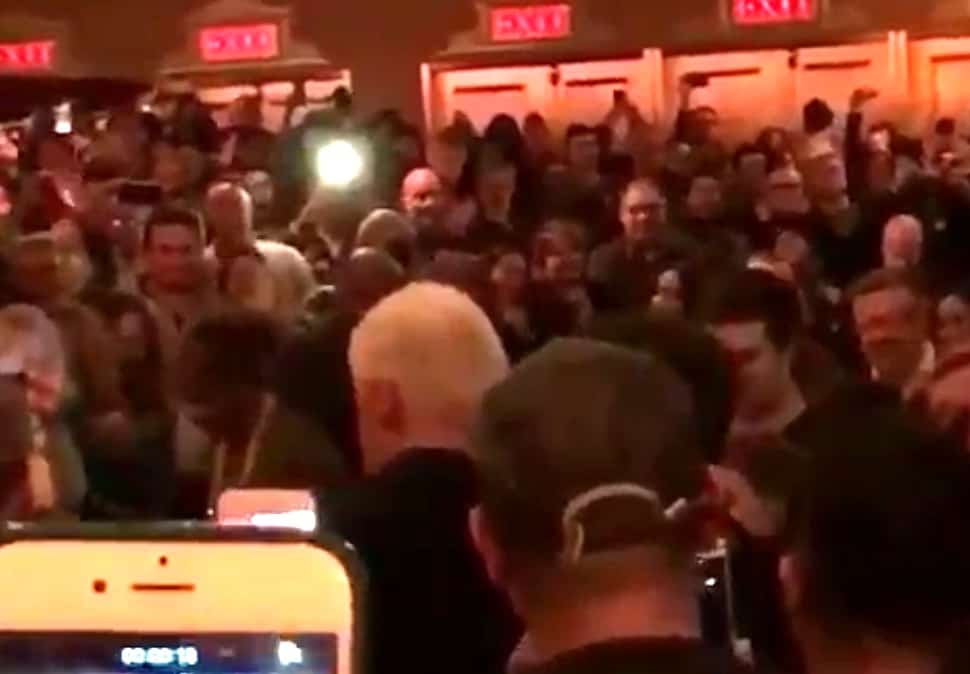 Hillary Clinton received several standing ovations at the final performance of Broadway's The Color Purple on Sunday when she arrived and departed with former President Bill Clinton and Chelsea.
"There's a lot of really awesome famous and notable people here today," the actress Patrice Covington, who gave the farewell speech on behalf of the cast after the show, said to the audience. "I'm not going to call all of them out — I know you already know them," she said, before pausing, looking in Mrs. Clinton's direction, and waving at her mischievously. At that, the audience erupted into a new, loud round of applause.
The reaction was substantially warmer than the scattered booing and clapping that greeted the arrival of Vice President-elect Mike Pence when he attended "Hamilton," just one block north, on Nov. 18.
"We love you Hillary," some audience members shouted. Several thanked Mrs. Clinton and told her, "God bless you."
Of course we all remember what happened when Mike Pence made a trip to Broadway.
Watch:
The people's President. Hillary tonight at the final performance of The Color Purple. pic.twitter.com/ph9Ju9uIm2

— ross 🇺🇦 (@OnceUponARoss) January 8, 2017
Exclusive: Hillary, Bill, and Chelsea Clinton backstage at the Color Purple today with the star of the show @CynthiaEriVo pic.twitter.com/PNYG12RYtU

— Yashar Ali 🐘 یاشار (@yashar) January 8, 2017