As the curtain rises on The Present, Cate Blanchett is pointing a pistol at the audience. Given that the play, which opened on Broadway last night at the Barrymore, is adapted from Anton Chekhov, the presence of a gun is no surprise. What's more surprising is that, for all that follows, it might as well be loaded with tranquilizer darts.
Despite Blanchett's undeniably luminous performance, her surroundings — as her character Anna would certainly agree — are awfully dull and, quite simply, a mess.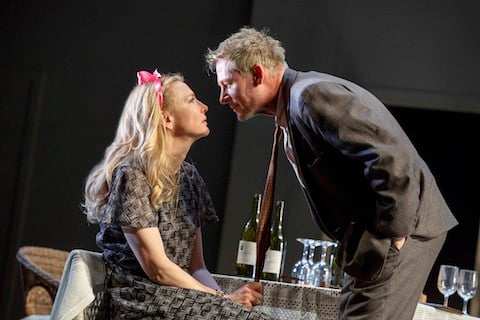 Written by Ms. Blanchett's husband Andrew Upton, the new play resurrects Chekhov's first, which was incidentally rejected by the actress he wrote it for and remained unpublished for years. As Mr. Upton notes, the play measured 300 pages when he undertook its adaptation — into a sort of modern, yet anachronistic dramedy that itself clocks in at three long hours.
The production arrives from Sydney Theatre Company, where Upton and Blanchett recently stepped down as co-artistic directors (their far superior collaborations on The Maids and Hedda Gabler also landed in New York). The story is set in post-perestroika Russia (a.k.a. the rocking mid '90s). Its conceit is a lot like The Big Chill, though the result not nearly as timeless or entertaining.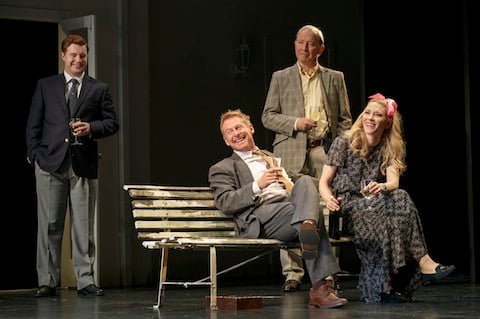 Anna's turning 40, and it's hard to imagine anyone less inclined or enthused to throw a party, but here we are at her summer home. Men from her past and present come in droves, and pretty much all of them want to sleep with her, but there's only a handful you need to keep track of. The party is almost painfully awkward and staid for a full hour. (Do yourself a favor and read the program note, so you'll know who's who when you wake.)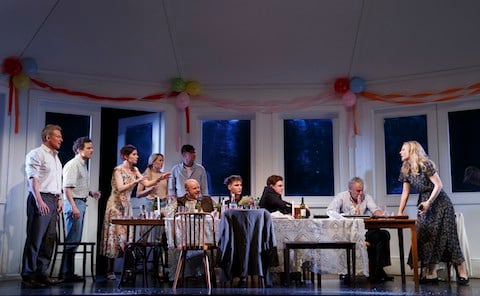 Things pick up in the second of Chekhov's four acts, when everyone is smashed on vodka and feeling frisky. Anna is suddenly ferocious, and Mikhail, co-headliner Richard Roxburgh, is horribly drunk, sad, and a font of unfocused libido (as Chekhov seemed to be at the time of writing). Insights about the state of Russia spill out willy-nilly, love triangles multiply into octagons — oh, and there's a real estate plot thrown in as well. It might be very funny if it weren't all so tangled and tedious.
Director John Crawley's production often tries to compensate for the play's shortcomings with what amount to distractions: hits from The Clash blaring over transitions, fireworks exploding into intermission, fog obscuring the entire third act, more gunshots fired into the air than is easy to count. The company, too, mostly fades in the presence of the heavyweights above the title.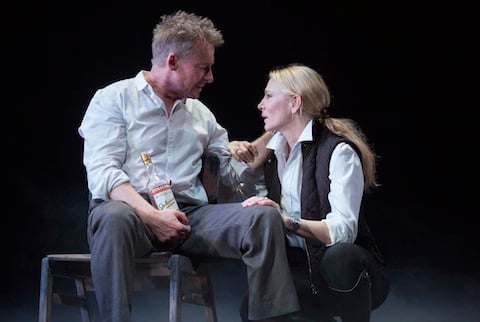 Ultimately, and maybe not surprisingly, Blanchett far outshines everything and everyone around her — save for Roxburgh, whose performance stands up next to hers, if perhaps going a little over-the-top to do so. But it's easy to wish she'd turned down the script, as Chekhov's muse once did, to insist on a more substantial context for her formidable talent.
Follow Naveen Kumar on Twitter: @Mr_NaveenKumar (photos: joan marcus)