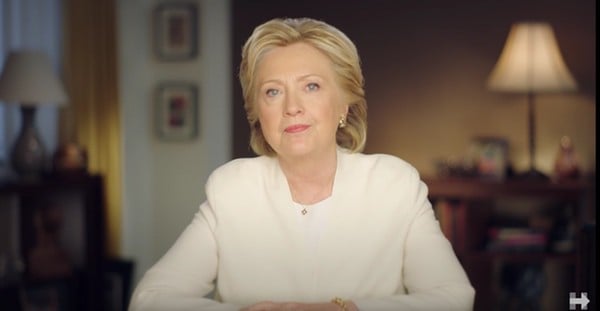 Hillary Clinton is considering running for Mayor of New York City, challenging Bill de Blasio, whose term ends at the end of the year, the NY Daily News reports:
Hillary Clinton left open the possibility of running for mayor of New York City this year in a private conversation with a top Democrat, a well-placed source told the Daily News.
Clinton, who is being pressed by many New York Dems to get back into the game by running for mayor, did not rule out challenging current City Hall occupant Mayor de Blasio in that conversation, the source said.
The Dem primary is in nine months. Candidates must live in one of NYC's five boroughs by election day.