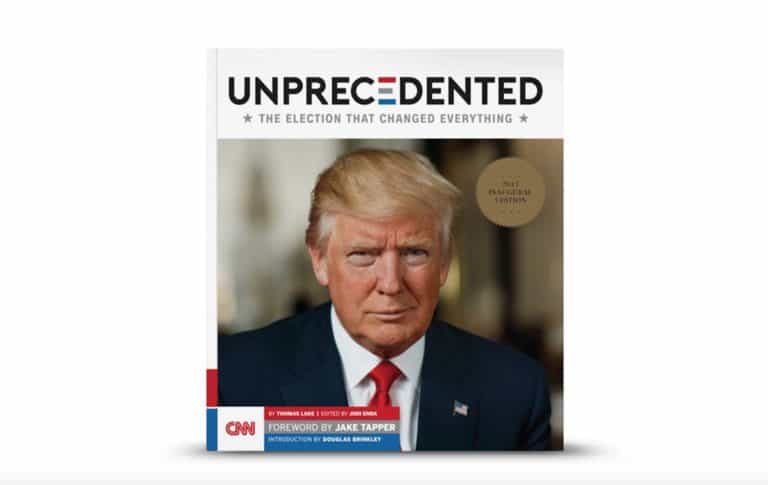 UNPRECEDENTED. Trump complains about book cover photo.
https://twitter.com/realDonaldTrump/status/815989154555297792?ref_src=twsrc%5Etfw
Oh, and he also provoked China and North Korea:
https://twitter.com/realDonaldTrump/status/816068355555815424?ref_src=twsrc%5Etfw
https://twitter.com/realDonaldTrump/status/816057920223846400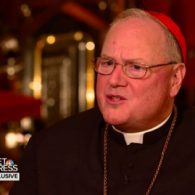 HATE PREACHERS. Donald Trump books anti-gay clergy for inauguration. "Among them are Rabbi Marvin Hier, founder and dean of the Simon Wiesenthal Center, and Bishop Wayne Jackson, who draped a prayer shawl from Israel over Trump's shoulders when Trump made a campaign stop at his Great Faith Ministries International church in Detroit for a scripted interview. Here's more on the other announced speakers: Paula White, Franklin Graham, Samuel Rodriguez and Timothy Dolan."
ANOTHER INVITE. Israeli President Benjamin Netanyahu being courted for inauguration.
DON LEMON. Wasted on New Year's Eve: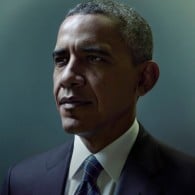 SAD GOODBYE. President Obama to say goodbye from city of Chicago: "The presidential farewell will take place on the evening of Jan. 10 at Chicago's McCormick Place. In an email expected to be sent out Monday morning, Obama said he was taking his cue from George Washington, who "set the precedent for a peaceful, democratic transfer of power" and penned a farewell address in 1796."
JOE SCARBOROUGH. Photographed partying with Trump at Mar-a-Lago after attacking reports that he partied with Trump. "His tweet-storm targeted Sopan Deb, who covered Trump on the campaign trail and will soon be joining The New York Times as a culture writer. Deb posted a screenshot of a paragraph from a New York Times report that noted Scarborough and MSNBC co-host Mika Brzezinski's presence at Trump's Florida party. "
So @JoeNBC was at the party.

This is hilarious. All those tweets for naught. pic.twitter.com/seyYtK2Z8R

— Grace Lidia Suárez (@gracels) January 2, 2017
REP. TRENT FRANKS. If Russia was behind the hacks, they did a public service: "But the bottom line is if they succeeded, if Russia succeeded in giving the American people information that was accurate, then they merely did what the media should have done."
Rep Franks:"If Russia succeeded in giving…info that was accurate…they merely did what the media should've done" https://t.co/NSZqUJz81Q

— Frank Thorp V (@frankthorp) December 29, 2016
DANIEL WENGER. Gay America's harrowing, heartening, year. "What to make of a moment when L.G.B.T. Americans are both so empowered and so threatened?"
HAMILTON. At the White House. Selections from the March performance.
ROSE PARADE. Float honors Orlando Pulse nightclub victims:
RIP. Art critic and author John Berger dies at 90: "Art and the wider world seemed to make more sense after watching Berger on the BBC, with his piercing blue eyes, steady delivery and groovy seventies shirt, eloquently explain perspective or the idealisation of the nude."
TROPICAL BEAR. Jake Gyllenhaal's Caribbean plunge.
MALE MODEL MONDAY. Giovanni Bonamy. More HERE.
BEVERLY LESLIE. Leslie Jordan spills the beans on Will & Grace? "Here's the way it works: [NBC] has ordered 10 [episodes]. It'll be for next season, so they'll go in in July."
HOLLYWEED: Iconic Hollywood sign revised. "Los Angeles residents awoke New Year's Day to find a prankster had altered the famed Hollywood sign to read "HOLLYWeeD." Police were investigating after someone used giant tarps to turn two of the iconic sign's white Os into Es overnight."
MANNEQUIN CHALLENGE. In space.
TRAILER OF THE DAY. Beauty and the Beast.
https://www.youtube.com/watch?v=sxSSH6IFVRc
MONDAY MUSCLE. Marlon McKenzie.
https://www.instagram.com/p/BNhd8JkA3Ao/?taken-by=marlonmckenzie