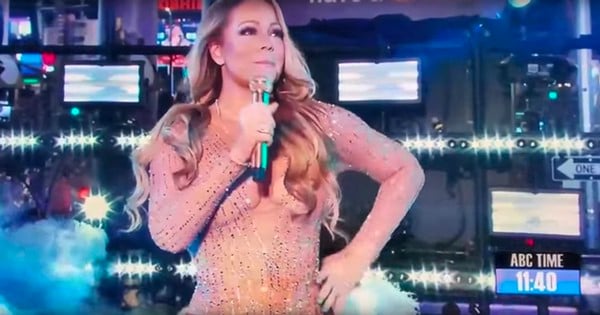 Mariah Carey's manager accused producers of purposely prolonging the singer's disastrous "New Year's Rockin' Eve" performance for ratings.
In a legendary live meltdown, Carey's mic pack proved insufficient during a performance of her hits "Emotions" and "We Belong Together".
Ms. Carey's manager, Stella Bulochnikov, charged that the show's producers had been aware of technical problems but did not fix them — and chose to continue showing Ms. Carey's messy performance "to get ratings."
"I will never know the truth, but I do know that we told them three times that her mike pack was not working and it was a disastrous production," Ms. Bulochnikov told Us Weekly magazine on Sunday. "I'm certainly not calling the F.B.I. to investigate. It is what it is: New Year's Eve in Times Square. Mariah did them a favor. She was the biggest star there, and they did not have their" act together.
Dick Clark Productions fired back that any such accusations are "defamatory, outrageous and frankly absurd."
Watch:
https://www.youtube.com/watch?v=UkTy_vSPkWc