MARTIN LUTHER KING JR. "Our lives begin to end the day we become silent about things that matter."
https://twitter.com/andyblack/status/821071458185031680
AMERICA'S FIRST PROJECT. Breitbart alumni launch 'Populist-Nationalist' group: "Howley and other Breitbart News alumni are starting their own group designed to enforce Trump's agenda, combined with a planned media arm. So far, the group, which they are calling the America First Project, has surfaced in the press for trying to unseat the current chairman of the Florida Republican Party, who is seen by some Trump allies as having been untrustworthy during the election."
TWILIGHT ZONE. Scottish newspaper description of Trump's inauguration goes viral.
SHE'S OUT. Monica Crowley withdraws from Trump appointment over plagiarism: "The move comes after CNN's KFile uncovered multiple instances of plagiarism in her 2012 book, her columns for the Washington Times, and her 2000 Ph.D. dissertation for Columbia University. Crowley was slated to be the senior director of strategic communications for the National Security Council in Trump's administration."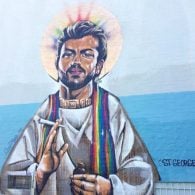 GEORGE MICHAEL. Massive mural depicting him as saint goes up in Australia.
MISS HUNGARY. Kate Sarka claims Trump invited her back to his Moscow hotel room in 2013: "We were in Russia at the final for the Miss Universe and then a man approached me and grabbed my hand, drew me to himself, and asked, 'Who are you?'"
DEPLORABLES. Milo Yiannopoulos and Martin Shkreli event shut down by protesters: "Yiannopoulos, editor of the right-wing website Breitbart News, and Shkreli, a former pharmaceutical executive charged with securities fraud, were supposed to speak Friday at the University of California at Davis at an event hosted by the Davis College Republicans, a student-run group. But the university visit, which Breitbart promoted by using #SHKRELOPOULOS, was abruptly canceled after a mass of protesters opposing Yiannopoulos's appearance on campus showed up outside the building where it was supposed to take place."
https://www.youtube.com/watch?v=tbNN6q140K0
NEW JERSEY. Church dedicates replacement Gay Pride flag: "From the moment we announced on Facebook that the flag had been stolen there was an immediate outpouring from the community with more than 100 messages urging the church to put up a new flag and not be intimidated."
READ IT. Letter from a Birmingham Jail.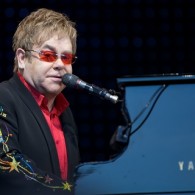 ELTON JOHN MUSIC VIDEO. YouTube is holding a competition to create the official music videos for three of the legendary singer's most iconic songs—"Bennie and the Jets," "Rocket Man" and "Tiny Dancer." "Dreamworks Animation CEO Jeffrey Katzenberg ("Shrek," "Madagascar," "Kung Fu Panda," "Monsters vs. Aliens," "How to Train Your Dragon") Grammy Award-winning video director Melina Matsoukas (Beyonce's "Formation"; Rihanna's "We Found Love") and Barry Jenkins, writer-director of Golden Globe Best Picture (Drama) "Moonlight," will serve as judges for the competition that gives aspiring creators from all over the world the once-in-a-lifetime opportunity to apply their creative vision to these hits. Entries officially opened to the public on Jan. 9, 2017, and close on January 23, so now is the time to get started!
MALE MODEL MODAY. Frederik Larsen. More HERE.
https://www.instagram.com/p/BJ2nrDhhKgB/
LEA DELARIA. The Orange is the New Black actress announced her breakup in hilarious fashion:
https://www.instagram.com/p/BPIjeqXF1w3/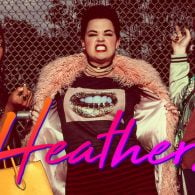 TV. 1988 cult favorite Heathers is being rebooted on TV Land as a series: "Described by the network as a "pitch-black comedy anthology set in the present day," Heathers follows Veronica Sawyer (played by Under the Dome's Grace Victoria Cox) and a trio of vicious Heathers played by relative newcomers Melanie Field, Brendan Scannell and Jasmine Matthews. James Scully will play JD. As previously announced, original film cast member Shannen Doherty (Charmed; Beverly Hills, 90210) will guest-star as a "pivotal, unnamed" role in the reboot."
TWIN PEAKS. Kyle MacLachlan returns as Special Agent Dale Cooper in new teaser: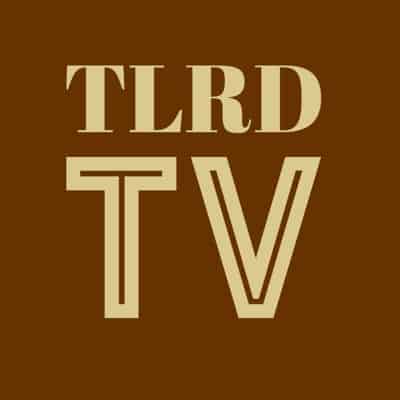 CLIFF DIVE. A snowplow got sent over a 300-foot cliff after being bumped by a semi-truck in Utah: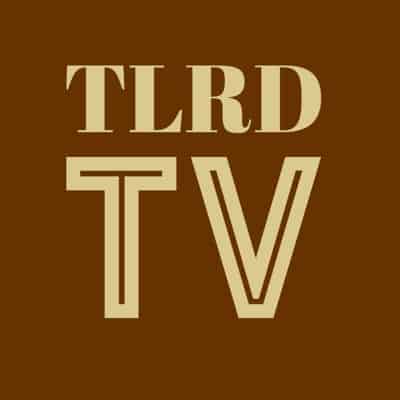 MONDAY MUSCLE. Ed.
https://www.instagram.com/p/BPNPEDLl5nP/?taken-by=black.jasper
https://www.instagram.com/p/BNzkcKRjE3e/?taken-by=black.jasper
https://www.instagram.com/p/BNJvtO7jhoZ/?taken-by=black.jasper