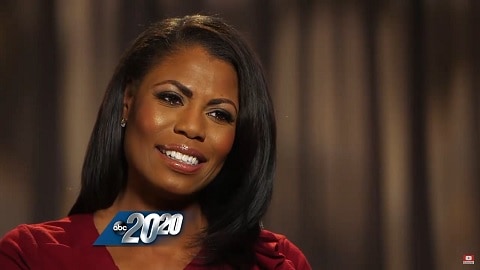 Omarosa Manigault, a former contestant on The Apprentice, is reported to be joining Donald Trump's White House staff.
Manigault – who prefers to be known only by her first name – made it through nine weeks of the first series of Trump's reality tv show. She later appeared on Celebrity Apprentice, the All-Stars edition and other reality tv shows.
Omarosa was one of Trump's most prominent African-American cheerleaders during Election 2016. She served as the campaign's director of African-American outreach and has been working with the transition team.
In a recent interview mirroring Trump's classy new year tweet attacking his "enemies," she said that the mogul has had "the ultimate revenge to become the most powerful man in the universe." Thor couldn't be contacted for comment on that one.
https://twitter.com/realDonaldTrump/status/815185071317676033
Last month, she shepherded NFL legends Ray Lewis and Jim Brown into a Trump Tower meeting with the president-elect. Afterward, Lewis posted a photo of himself and Manigault on his Facebook page, writing, "Was great meeting Omarosa and the team … very impressive and passionate."
This will be Manigault's second season at the White House. She worked in the office of Vice President Al Gore during the Clinton administration…
Manigault previewed her hiring during the Fox News New Year's Eve coverage, according to news reports, saying her title would be "huge."
The Trump transition team has not responded to requests for a comment.
Watch Omarosa defend her Revenge of the Donald comments below.