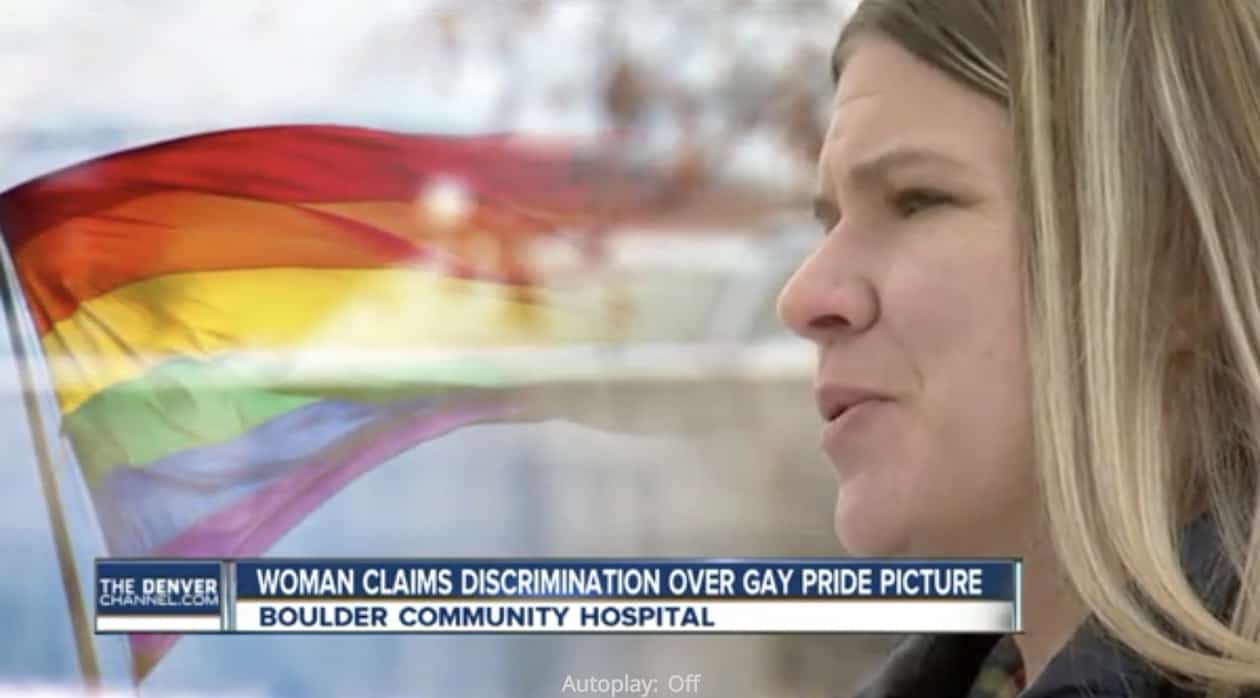 Michelle Hurn, a former registered dietitian at Boulder Community Hospital in Colorado, was told to remove a rainbow flag screen saver from her computer or she would be fired.
So Hurn resigned instead.
Hurn, a lesbian, said she decided to start using the screen saver after the presidential election to show her support for the LGBTQ community, KMGH reports:
"I'm going to put the flag up. It's a symbol to be of equality and, you know, of pride — especially for people who are marginalized," said Hurn.
But one complaint from a co-worker prompted a call from her boss insisting that the image be deleted or she would be fired, Hurn said.
"I'm certainly not looking for special treatment or preferential treatment, but to say that a symbol of equality is offensive — I have a real problem with that and I just don't feel good working for an organization that's going to stand behind that," said Hurn.
Hurn told Denver7 she spoke several times with hospital administrators, who each time refused to support her position.
"I was very surprised that HR, my boss, the director of our department, they all told me they like me, they think I'm a good dietitian, they think I do great work, but if I'm going to put the symbol back up, then they're going to start the discipline process and that I was going to be fired," said Hurn.
A petition has been launched at the hospital by other employees to have the hospital remove the rainbow flag from its "offensive images" list.
Watch a video interview with Hurn here.