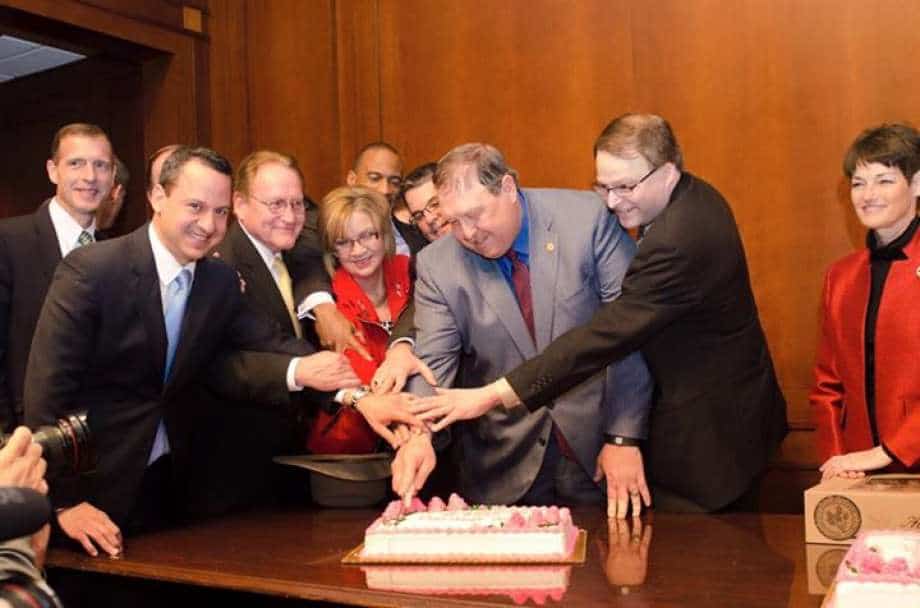 In response to pressure from GOP state lawmakers, the Texas Supreme Court plans to take up a lawsuit challenging same-sex benefits for Houston city workers.
On Friday, the state's all-Republican high court — whose justices are elected — granted a motion to rehear the case, Pidgeon v. Parker, after initially dismissing it in September.
From The Austin Statesman:
The motion to rehear urged the court to reject the "ideology of the sexual revolution" embraced by federal judges who found a constitutional right to gay marriage, overturned Texas abortion regulations and struck down a Mississippi law that would have allowed individuals and businesses to refuse service to same-sex couples based on religious objections to gay marriage.
A separate friend-of-the-court brief, signed by 70 Republican politicians, conservative leaders and Christian pastors, urged the court to stand up to "federal tyranny" and warned that failure to accept the appeal would deny voters "an opportunity to hear what their duly elected high court justices have to say on such an important issue."
Ratcheting up the pressure, Gov. Greg Abbott, Lt. Gov. Dan Patrick and state Attorney General Ken Paxton filed a brief telling the court that the Houston lawsuit provides an opportunity to limit the impact of the U.S. Supreme Court ruling that struck down the state's ban on gay marriage.
The plaintiffs are Jack Pidgeon and Larry Hicks, two Houston taxpayers who brought their lawsuit after then-Mayor Annise Parker extended benefits to the same-sex spouses of city workers in 2013.
Pidgeon and Hicks are represented by former Harris County GOP chair Jared Woodfill, who now leads the Conservative Republicans of Texas, an anti-LGBT hate group, as well as Texas Values President Jonathan Saenz, whose ex-wife famously left him for a woman.
A state district judge in Harris County initially sided in favor of Pidgeon and Hicks, but the state's 14th Court of Appeals overturned the decision in the wake of the U.S. Supreme Court's 2015 ruling in Obergefell v. Hodges.
Ken Upton, senior counsel for the LGBT civil rights group Lambda Legal, said recently that Saenz and Woodfill are "more to be pitied than censured."
"Obergefell requires the government to treat all married couples the same," Upton said. "Obergefell doesn't say that a government employer has to offer any married couple spousal benefits, but if it chooses to do so it must offer the same benefits to all married couples not just the different-sex ones. The government does not get to privilege straight couples over gay couples."