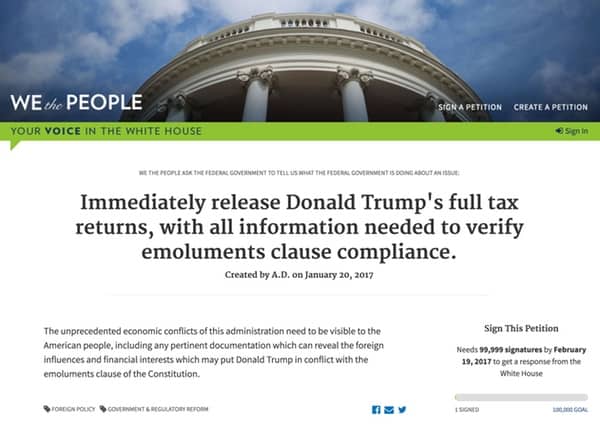 The new White House website, from which pages on LGBT rights, civil rights, climate change, and healthcare were unceremoniously scrubbed, still contains a page for petitions from the people.
The first petition that has been posted?
"Immediately release Donald Trump's full tax returns, with all information needed to verify emoluments clause compliance."
The petition has gained 2,221 signatures of the required 100,000 as of this posting.
But will it last?