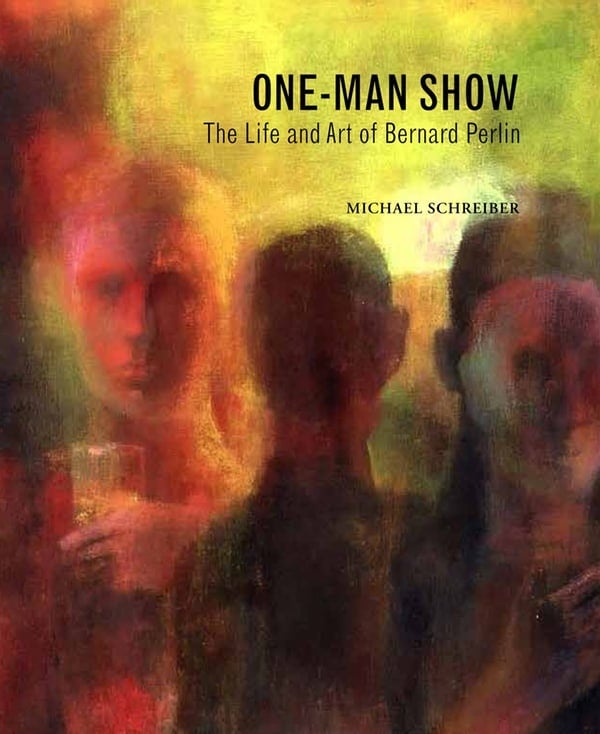 Our TowleREAD audio reading series is back this week with Michael Schreiber's One-Man Show, a chronicle of the life of gay artist and sexual renegade Bernard Perlin, whose range of work in the '40s, '50s, and '60s pushed social, political, and artistic boundaries.
As a war artist-correspondent, his works about World War II are well known but another part of his work drew from his life as a gay man – underground bars, hustlers, nudes.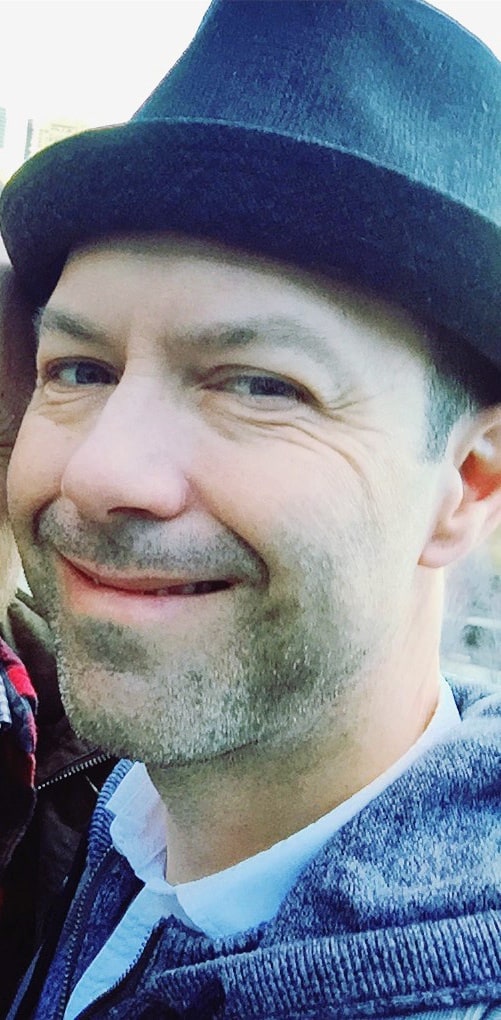 Schreiber (right) takes a deep look into Perlin's life through interviews with the artist, photos, Perlin's memoirs and his moving oeuvre.
Schreiber spoke with Towleroad about the book, and the excerpt he chose to read for us:
At age 92, the acclaimed gay artist Bernard Perlin was every bit the venerable yet mischievous old character I had imagined him to be. That I kept up with his increasingly salty stories and scotch drinking until 3 a.m. our first evening together won me his respect and trust. That it was I who pulled Bernard out of a potted plant at the end of that first evening of glorious talk and drink, and surprisingly not vice versa, sealed our brotherhood. There would be many, many such evenings to follow over the next three years.
I began recording and transcribing our conversations from the outset, feeling compelled to preserve the rich story of his life and times as told in his own colorful way. Sparked by Bernard's desire to once again see reproductions of his work, as well as my own passion to see more of his prolific and extraordinary creativity, I also began tracking down and learning all I could about his incredible artwork in major museums and private collections. A book about Bernard Perlin – his story, his art – began taking form almost immediately, but so too did something completely unexpected: an education in how to live life to its fullest.
The section I'm about to read from One-Man Show: The Life and Art of Bernard Perlin is taken from one of the remarkable self-reflective essays Bernard wrote to supplement our interviews. It provides an introduction to this incomparable character as well as a summing up, in his own words, of the arc of his extraordinary life – a life spent in pursuit of art, sex, and love, in equal measure. I should mention that there is some explicit language in this piece.
Listen:
[soundcloud url="https://api.soundcloud.com/tracks/306766028?secret_token=s-hLQMZ" params="auto_play=false&hide_related=false&show_comments=true&show_user=true&show_reposts=false&visual=true" width="100%" height="450″ iframe="true" /]
Pick up the book on Amazon.
Michael Schreiber is a teacher and writer based in Chicago. As curator for the estate of the Bernard Perlin, Schreiber has organized several exhibitions of the artist's work, along with the online gallery, www.BernardPerlin.com. He and husband Jason Loper are the creators of the blog This American House, which chronicles their adventures restoring their Frank Lloyd Wright-designed home in Iowa. One-Man Show: The Life and Art of Bernard Perlin is Michael Schreiber's first book.