MATTHEW MCCONAUGHEY. "It's time for us to embrace" Trump.
DRINK UP. Nationwide ACLU coffee fundraiser happening this weekend. "Next weekend—Friday, February 3rd thru Sunday, February 5th—we're partnering with coffee companies throughout the United States to raise funds for the ACLU.  You can take part in this fundraiser by patronizing these cafes, or by donating directly to the ACLU Foundation."
ECONOMY. 227,000 jobs added in January.
The month @BarackObama took over, U.S was LOSING 800K jobs. On his last month, U.S. GAINED 227K-a record 76th STRAIGHT MONTH of jobs growth.

— David Axelrod (@davidaxelrod) February 3, 2017
BETSY DEVOS. Ad in support of the anti-LGBT Education Secretary Betsy DeVos portrays Democrats as "full of rage and hate": "One of the commercials, from the nonprofit organization America Next, is complete with clips of anti-President Donald Trump protesters destroying cars and lighting fires. It also has footage of actress Ashley Judd delivering impassioned remarks at the anti-Trump Women's March on Washington the day after the inauguration."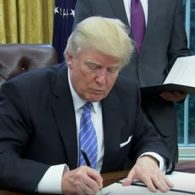 FINANCE. Trump executive order targets regulations: "In his first order, Trump will issue a broad directive meant to garner input from the heads of federal regulatory agencies on areas for reform. The move won't make any immediate changes to the agencies or their policies; rather, it will solicit recommendations for changes to the Dodd-Frank Wall Street reform law that was enacted in 2010….A second action Friday will direct the Department of Labor to cease implementation of an Obama administration rule on retirement investment advisers, which is supposed to take effect in April. That measure, called the "Fiduciary Rule," required retirement advisers to always act in their clients' best interests."
TIME OUT. The 16 best gay clubs in America.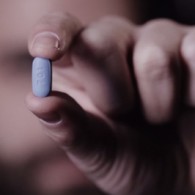 PREP-RESISTANT HIV. Patient infected despite being on PrEP as prescribed: "The patient began taking oral Truvada in April 2013. Pharmacy records show he had been taking the drug as prescribed, Knox and colleagues noted. But after two years of successful PrEP, a screening test revealed that the man had contracted HIV. The man was not using condoms during sex, Knox noted, which is recommended for complete protection against HIV, even for patients taking PrEP. However, the man also did not have any other sexually transmitted diseases."
THE GAMBIA. Activists cheer anti-gay dictator Yahya Jammeh's flight into exile.
CAROL BURNETT. Returning to TV in new comedy from Amy Poehler: "Household Name is about a family who gets a chance to buy the house of their dreams but under extremely abnormal circumstances: They must live with the current owner, an eccentric, larger-than-life actress (Burnett) — until she dies."
RESTING PLATYPUS. Jack Falahee hits the cover of NKD.
Our new issue featuring @HowToGetAwayABC's @RestingPlatypus is out now! Read for free here: https://t.co/q1cBvJMweX pic.twitter.com/JXYJpuYxbK

— NKD MAG (@NKDmag) February 1, 2017
TUNE OF THE DAY. Zayn Malik's acoustic version of "I Don't Want To Live Forever".
FRIDAY FLASH. Brandon Espy by Luke Austin-Paglialonga.