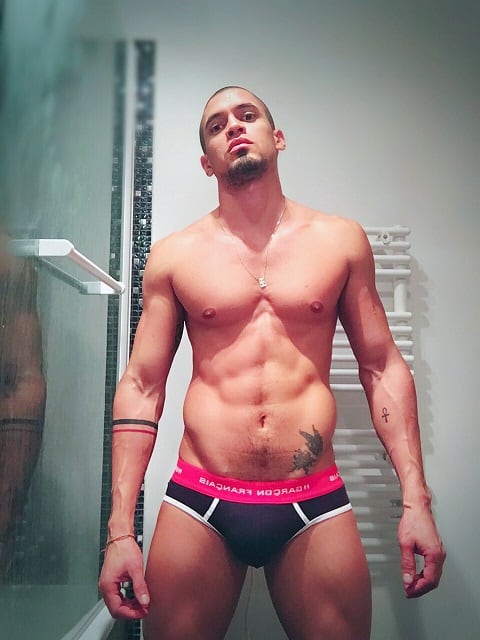 A French gay adult film actor claims that airport officials in Israel strip-searched and interrogated him for hours because of his "Muslim-sounding name."
Ibrahim Moreno arrived at Ben Gurion International Airport on Friday to perform at a club in Tel Aviv.
He alleges that he was questioned three times by officials and that it took him two and a half hours to clear customs.
Times of Israel reports that in a Facebook post on Monday, he alleged that he again faced discrimination on his return trip to the airport:
"Today at the Tel Aviv airport back home I have been humiliated, treated me like a terrorist and simply because my name is IBRAHIM, why can not I have a name of Arab origin? I'm GAY, I'm not a MUSLIM, I don't speak any Arabic language, but if I carry a cross that allows me to be judged and humiliated."
According to Ynet News, Moreno uploaded a picture of himself on Facebook crying on the airplane before uploading another post, this time highlighting the fun he had in Tel Aviv.
In a statement, Israel Airports Authority (IAA) said that security checks at Ben Gurion are "carried out on all travelers leaving the country regardless of their identity, nationality, etc, and in the procedures laid out by the authorized officials."
"Items that are prohibited on flights in hand luggage are confiscated as is the norm all over the world," the IAA added.
Photo: Twitter.