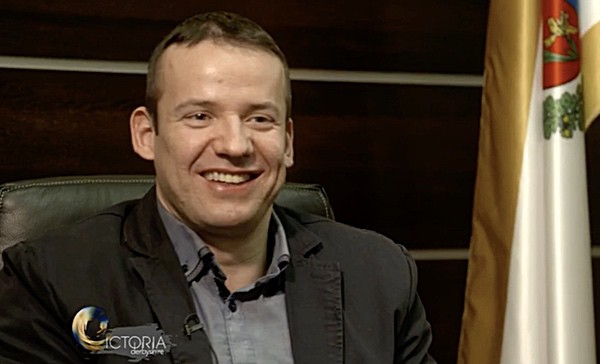 This week, the BBC's Victoria Derbyshire program went to Asotthalom, a village in Hungary which has introduced bylaws banning Muslim garb, Muslim prayer, and public affection by gay people.
At the height of the migrant crisis, as many as 10,000 people crossed the border – just minutes from Asotthalom – from Serbia into Hungary each day.
The mayor has capitalised on the anxiety about such an influx and introduced by-laws of questionable legality.
The new local legislation bans the wearing of Muslim dress like the hijab and the call to prayer and also outlaws public displays of affection by gay people. Changes are also being brought in to prevent the building of mosques, despite there being only two Muslims living there currently.
Many lawyers think the laws contravene the Hungarian constitution and, as part of a general review of new local legislation, the government will rule on them in mid-February.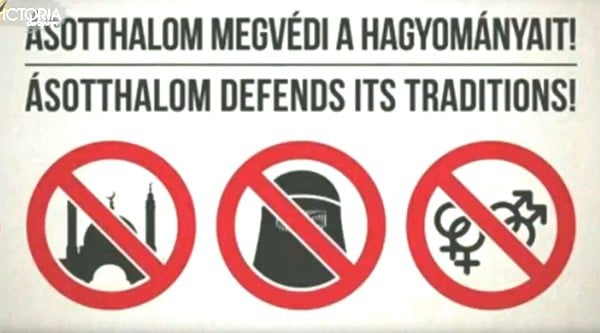 Derbyshire spoke to the town's mayor Laszlo Toroczkai, who insists he's not running a white supremacist village:
The mayor hopes the village can be at the forefront of what he calls "the war against Muslim culture". He has employed round-the-clock border patrols, which he thinks will attract white Europeans to live there…
…Asked if he is trying to establish a white supremacist village, Mr Toroczkai replies: "I didn't use the word white. But because we are a white, European, Christian population, we want to stay [like] this.
"If we were black we'd want to stay a black village. But this is a fact and we want to preserve this fact."
Watch a clip from the show:
https://www.youtube.com/watch?v=rocL_YoWwkM