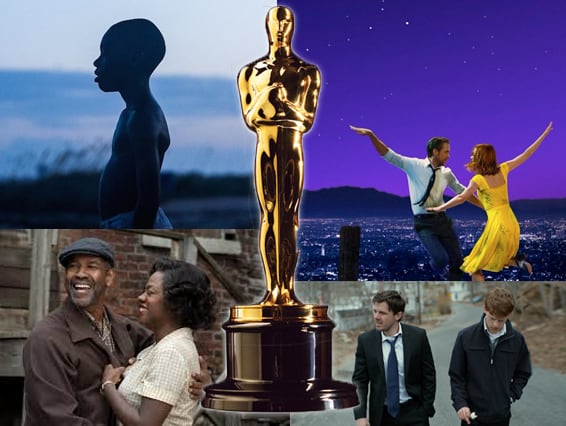 Happy Oscar Weekend, all! Hollywood's High Holy Night arrives this Sunday night on ABC. The big question on everyone's mind is surely "How political will the acceptance speeches get?" and the answer is an indisputable "Very!"
So let's move on to another question: How many Oscars will La La Land win? You don't need any psychic gift to know that the answer is surely "the most!" but let's get more specific. Damien Chazelle's popular musical would need 12 Oscars to beat the record of 11 which was set by Ben-Hur back in 1959 and then tied by both Lord of the Rings: Return of the King (2003) and Titanic (1997).
Technically speaking La La Land could win 13 Oscars; it has 14 nominations but two of those are in competition with each other in Original Song: Ryan's big number "City of Stars" is up against Emma's showstopper "Audition (Fools Who Dream)". Sadly, neither of those movie stars will perform at the Oscars so their co-star John Legend will do the honors on both of the songs.
Let's break down the categories with predictions and opinions after the jump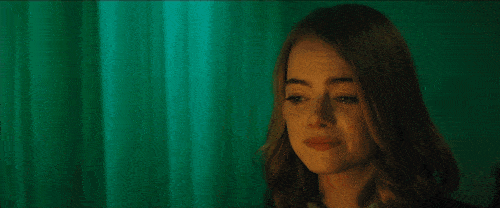 BEST PICTURE: Arrival, Fences, Hacksaw Ridge, Hell or High Water, Hidden Figures, La La Land, Manchester by the Sea, Lion, and Moonlight
Will Win: La La Land already made history with its nomination count (tying All About Eve and Titanic for the most ever with 14) and will continue on into history as The official Best Picture of 2016. (Note: the internet loves to refer to the Oscars by the year in which they're held but this is incorrect. These are officially the 2016 Oscars, they're just held in 2017.
Should Win: La La Land and Arrival would both make very worthy winners but Moonlight is the most eye-opening and transcendent of the nominees and it would make such an unusual but worthy winner. Plus, Oscar owes us for Brokeback Mountain's loss.

BEST ACTOR Casey Affleck (Manchester by the Sea), Andrew Garfield (Hacksaw Ridge), Ryan Gosling (La La Land), Viggo Mortensen (Captain Fantastic), Denzel Washington (Fences)
Will Win: Casey Affleck won the lion's share of the precursor prizes and is the broken heart of the popular grief drama Manchester by the Sea and he remains the safe bet.
Should Win: …but it's probably very close with the beloved Denzel Washington doing towering work in Fences as a former baseball star who resents his lot in life. Some people think Denzel is too theatrical playing this larger than life man but those people are wrong. He's perfect as this chatterbox charisma machine  who sucks all the oxygen out of every room and has drained quite a bit of life from his devoted wife, too. But more on her later.
Thirst Trap Trivia: Viggo Mortensen is the first male actor nominated twice for roles involving full frontal nudity –see also Eastern Promises (2007)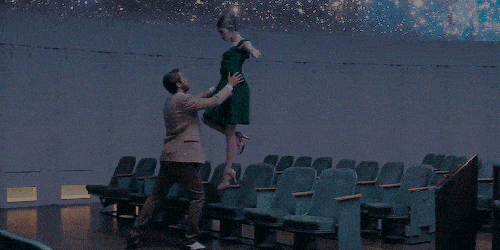 BEST ACTRESS Isabelle Huppert (Elle), Ruth Negga (Loving), Natalie Portman (Jackie), Emma Stone (La La Land), and Meryl Streep (Florence Foster Jenkins)
Will Win: Emma Stone will float up to the stage like she's reenacting La La Land's planetarium dance number. Actually, take that back. She's so nerdy awkward at these events she'll probably trip on the way up.
Should Win: But the year's greatest nominated performance is Isabelle Huppert in Elle's bar none. She's plays an impossible role (to sum up: ice cold video game entrepreneur with a worthless son and shameless cougar mom, who has been infamous since childhood due to her father's crime, reacts but doesn't  to being raped multiple times) and plays it like a Stradivarius at that.
BEST SUPPORTING ACTOR Mahershala Ali (Moonlight), Jeff Bridges (Hell or High Water), Lucas Hedges (Manchester by the Sea), Dev Patel (Lion), and Michael Shannon (Nocturnal Animals)
Will Win: Contrary to expectations, I'm predicting that suddenly hot Dev Patel upsets the frontrunner Mahershala Ali to take the statue. Why? Call it residual Slumdog love plus that the touching adoption drama Lion was surging at exactly the right time during voting.
Should Win: Mahershala Ali arguably doesn't even give the best performance in Moonlight (how do you choose from that amazing ensemble?) but that doesn't mean he isn't worthy of the win. He's terrific as the guilt-ridden drug dealer who plays role model to the son of one of his customers. Plus he had a stellar year also appearing in Hidden Figures and Luke Cage on Netflix

BEST SUPPORTING ACTRESS Viola Davis (Fences), Michelle Williams (Manchester by the Sea), Naomie Harris (Moonlight), Nicole Kidman (Lion), and Octavia Spencer (Hidden Figures)
Will win: The Academy owes Viola Davis and surely they know it. (Meryl Streep's Iron Lady mimicry over Viola's deep soulfulness in The Help? I think not!) Plus she's magnificent as the understandably resentful 50s housewife whose vision of her life is ripped apart when her husband confesses an affair.
Should win: But it's a leading role. I'm so exhausted by actors campaigning in the easier category just to win. It's not fair to the actual supporting actors. So I would personally vote for either Nicole Kidman (sneakily brilliant in a role that lesser actors would have dutifully done justice to, but nothing more) or Naomie Harris, whose unnerving maximalism as the addict mom in Moonlight is not just a perfect style for the movie (since she's playing a memory) but a fascinating counterpoint to Mahershala Ali's minimalism.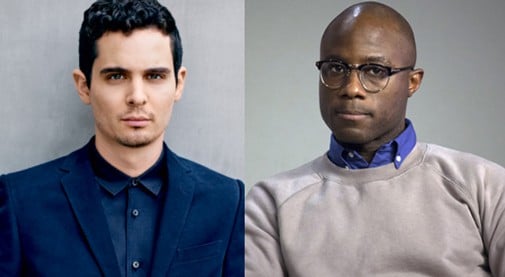 BEST DIRECTOR Denis Villeneuve (Arrival), Mel Gibson (Hacksaw Ridge), Damien Chazelle (La La Land), Kenneth Lonergan (Manchester by the Sea), and Barry Jenkins (Moonlight)
Will Win: Damien Chazelle has this wrapped up for his dreamy hit musical. And he probably had it wrapped up by the time we left the freeway in that gleeful opening sequence. His momentum from his Whiplash breakthrough didn't hurt. Of note: He will become the youngest winner in this category ever on Sunday night. He turned 32 last month. The current record is Norman Taurog who won at 32 (but closer to 33) way back in the early 1930s for Skippy.
Should Win: Villeneuve and Chazelle are eminently worthy nominees, but I'd vote for Barry Jenkins who infuses what could have been a standard coming-of-age memoir with haunting visual boldness and emotional specificity.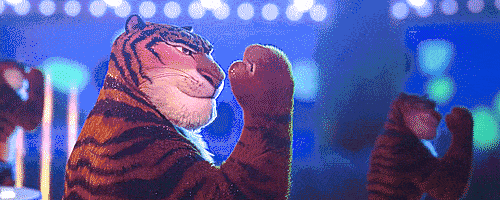 BEST ANIMATED FEATURE Kubo and the Two Strings, Moana, My Life as a Zucchini, The Red Turtle, and Zootopia
Will Win: Unless Zootopia's behemoth success turns off enough voters and makes them root for an underdog it will emerge triumphant. If there is an upset look to the under-rewarded studio Laika. Kubo is the fourth film and fourth nominee in this category but they've never won. Should Win: What a terrific batch of films!  There is something to recommend literally all of them. My Life as a Zucchini, about a small boy who ends up in foster care after his alcoholic mother dies in the opening scene, just now opened in theaters. It's good and it will remind you of how "safe" American animated films are. The Europeans don't pull punches in their films about childhood.
ADAPTED SCREENPLAY Arrival, Fences, Hidden Figures, Lion, and Moonlight
Will win: Moonlight has the edge here — they need to reward the movie somewhere. Or do we confuse our "need" with theirs? But an upset is possible as each of these movies has a devoted fanbase. Arrival would also make a worthy winner, especially since it's all about language, but attacks its theme in ways that extend beyond the verbal and written.
ORIGINAL SCREENPLAY Hell or High Water, La La Land, The Lobster, Manchester by the Sea and 20th Century Women
Will win: Some people think La La Land will take this in a sweep but musicals rarely win for Screenplay. Manchester by the Sea, which people perceive as a writer's movie, is the safest bet.
Should win: But if I was voting I'd have to choose between The Lobster and 20th Century Women, which are both genius films and were both only nominated in this one category.
BEST CINEMATOGRAPHY Arrival, La La Land, Lion, Moonlight, and Silence
Will win: La La Land's bold use of spotlights, saturated color, and realism veering off into fantasy will surely clinch this prize.
Should win: This is a gorgeous batch of movies. What a category! Can we have a five-way tie?
BEST DOCUMENTARY FEATURE Fire at Sea, I Am Not Your Negro, Life Animated, OJ: Made in America, and 13th
Will win: OJ Made in America has won prize after prize already. But if you ask me if shouldn't even be eligible for an Oscar. It is NOT a movie. Yes, it played in one theater for a week to qualify but it's a TV miniseries and, as such, should be relegated to the Emmys. There is a reason why there are different awards shows and that is that they judge different artforms. I'm rooting for a surprise upset from the James Baldwin documentary I Am Not Your Negro which hit movie theaters during voting to great success. And it's always nice (and rare) to see gay heroes honored at the Oscars.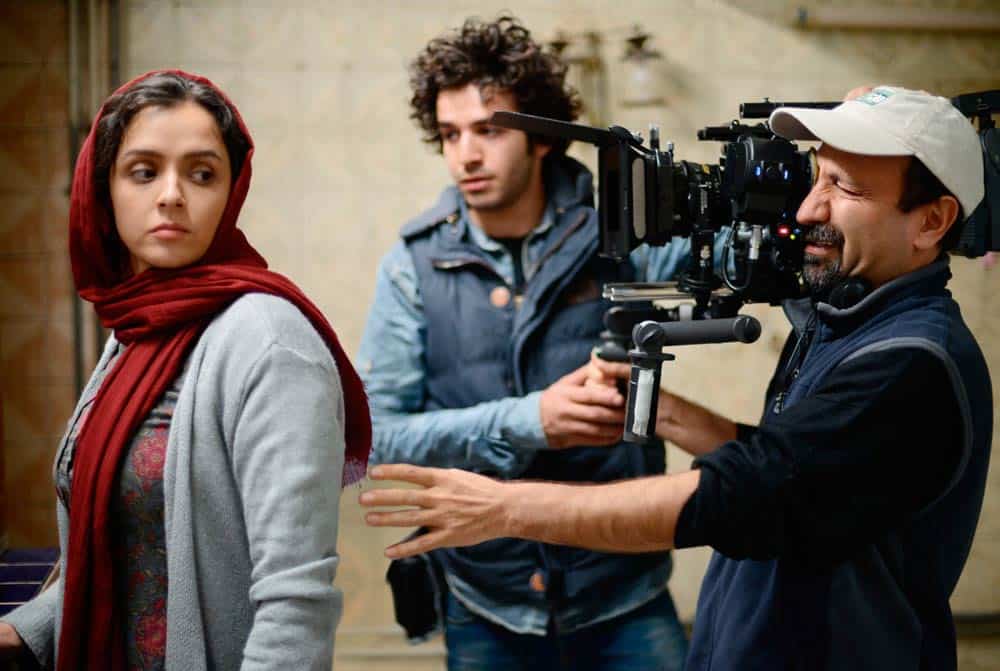 BEST FOREIGN LANGUAGE FILM A Man Called Ove (Sweden), Land of Mine (Denmark), Tanna (Australia), The Salesman (Iran), and Toni Erdmann (Germany)
Will win: This is a difficult call. I'd argue that The Salesman from the Oscar winning Asghar Farhadi, is the best of this batch but there's no clear frontrunner. A Man Called Ove about a grumpy Swede and an immigrant family he meets was the most successful film of these films in US theatrical release, Toni Erdmann was the darling for the critical community, and Land of Mine plays out most like a typical Oscar choice (it's about the aftermath of World War II in Denmark and is moving in a traditional anti-war way). My guess is that President T****'s illegal and immoral Muslim ban which led to Farhadi cancelling his Oscar trip will tip the sentiment to Farhadi but please don't assume that's the only reason for the win if it comes to pass. It's a very good film about a marriage on the rocks due to a home break in and the resulting shame and secrecy.
BEST FILM EDITING Arrival, Hacksaw Ridge, Hell or High Water, La La Land, and Moonlight
Will win: La La Land's long takes as well as its great pacing, and musical pizazz will probably deliver it this win.
Should win: But Moonlight's moody symmetries within its three acts and Arrival's cascading time shifts would also make them worthy winners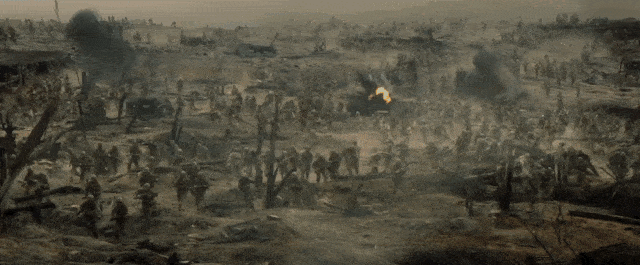 BEST SOUND EDITING Arrival, Deep Water Horizon, Hacksaw Ridge, La La Land, and Sully
Will Win: This category usually goes to an effects heavy movie or an action movie so unless La La Land tricks voters into equating sound effects with music, this is probably between Arrival's alien soundscapes and Hacksaw Ridge's wartime carnage. I'm guessing Hacksaw
but rooting for Arrival.
BEST SOUND MIXING Arrival, Hacksaw Ridge, La La Land, Rogue One: A Star Wars Story and 13 Hours: The Secret Soldiers of Benghazi
Will Win: La La Land has the built in musical advantage.
Should Win: I've seen La La Land four times and in different theaters and circumstances and let's just say that the sound mix is not always clear — especially in the great opening number "Another Day of Sun" when it's hard to hear the lyrics sung. I'd vote Arrival.

BEST PRODUCTION DESIGN Arrival, Fantastic Beasts and Where to Find Them, Hail Caesar!, La La Land and Passengers
Will Win: Unless Oscar voters realize that the Harry Potter universe has never won this prize despite consistent nominations and aims to correct that via Fantastic Beasts, this is probably La La Land's.
Should Win: Arrival's eery minimalism with circular language, stretched egg-like space crafts, and rectangular blocks of alien light make it the easy winner for me.
BEST ORIGINAL SCORE Jackie, La La Land, Lion, Moonlight, and Passengers
Will Win: La La Land has this win sewn up since it's a musical and the music is beautiful. If you doubt it, try listening to the soundtrack on Spotify. You'll never stop. That's not a threat but a promise. It's so wonderful.
Should Win: La La Land's music is deserving but I'd be torn between that and Jackie's bizarre and beautiful score from Mica Levy. She also did the genius score to that creepy erotic Scarlett Johansson as a seductive alien movie Under the Skin a couple of years back.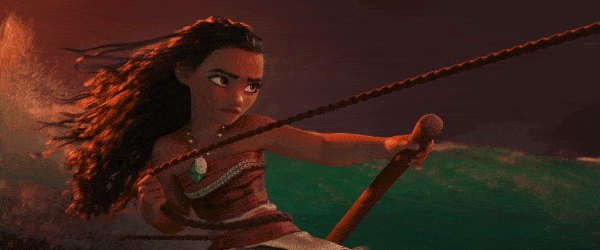 BEST ORIGINAL SONG Audition (La La Land), Can't Stop the Feeling (Trolls), City of Stars (La La Land), Empty Chair (Jim: The James Foley Story) and How Far I'll Go (Moana)
Will Win: La La Land's chief ear worm "City of Stars" seems likely as a winner though if there's a split with its other best song "Audition," perhaps Justin Timberlake will emerge as a surprise victor for his Trolls hit?
Should Win: I'd vote Audition (Fools Who Dream)… with tears for How Far I'll Go from Moana which is so underrated (as Disney songs go, other than the Frozen megahit "Let It Go"). Sorry Lin-Manuel Miranda but your EGOT will  have to wait. It will come.
BEST MAKEUP AND HAIR A Man Called Ove, Star Trek Beyond, and Suicide Squad
Will win: Beats me. I'm predicting Star Trek Beyond but I'm not confident. Their nominations are mystifying this year.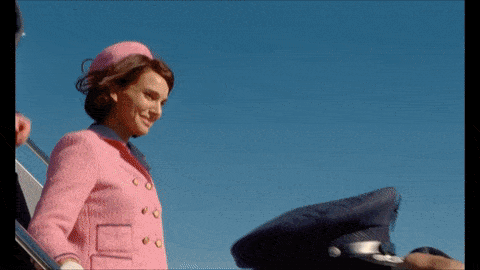 BEST COSTUME DESIGN Allied, Fantastic Beasts, Florence Foster Jenkins, Jackie, and La La Land.
Will win: Jackie could well interrupt La La Land's winning streak in this category. When people think of Jackie O they think of fashion. That might help in a tight contest.
Should win: Jackie and Allied's costumes are both stunning but I'd vote for La La Land, the rare contemporary film that managed a nomination. Contrary to cheap dismissals like "costume design by the Gap" this is actually a thoughtful sophisticated piece of design. I was moved to write a whole piece on it.
BEST VISUAL EFFECTS Deepwater Horizon, Doctor Strange, Jungle Book, Kubo, and Rogue One
Will win: Jungle Book's photorealistic animals will take this Oscar but…
Should win: Shouldn't Doctor Strange's kaleidoscope hallucinations or Kubo's amazing animated wonders emerge as the surprise champ? We've seen talking animals before after all.

So, to wrap up: I will never apologize for my Oscar obsession and list-making frenzies this time of year. I'm also predicting La La Land takes 9 Oscars and only Manchester by the Sea manages 2 wins among the scraps. The rest of the films will have to settle for 1 win or the pleasure of being nominated. Now I must jet to prepare for my Oscar party. There's nothing like Oscar night and it comes but once a year.
Happy Oscar Weekend!