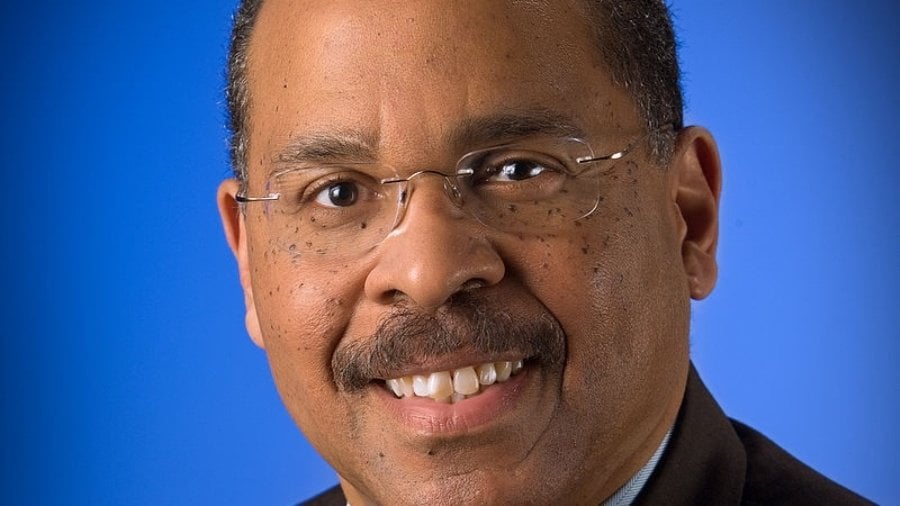 The domestic policy chair of Donald Trump's transition team, former Ohio Secretary of State Ken Blackwell, told SiriusXM host Michelangelo Signorile that the rumored anti-LGBT "religious freedom" executive order is still coming, but is being reworked to make it less vulnerable to legal challenges.
Blackwell spoke with Signorile in an interview at CPAC:
Blackwell, a senior fellow at the Family Research Council (deemed an anti-LGBTQ hate group by the Southern Policy Law Center), said in our interview at the Conservative Political Action Conference (CPAC) over the weekend that the order is far from dead. He also confirmed that the former director of Family Research Council's Center for Religious Liberty, Ken Klukowski, had "actually structured" the draft order as a legal advisor to Trump's transition team. Klukowski, who is now a senior attorney at the Liberty First Institute and a Breitbart contributor, is one of the lawyers "in the process of redrafting it," Blackwell said, hinting that the original order may have been perceived as being too vulnerable to a legal challenge.
"In the final analysis, what we want is an executive order that will meet the scrutiny of the judicial process," he explained. "If there is no executive order, that will disappoint [social conservatives]. But a good executive order will not. So we're still in the process."
Blackwell envisions the "anchor concept" of the order as one that will allow people with devoutly religious beliefs to turn away LGBTQ people in the course of business.
"I think small business owners who hold a religious belief that believes that traditional marriage is between one man and one woman should not have their religious liberty trampled upon," he explained. "I would imagine that that will be, strongly and clearly, the anchor concept [of the order]."
Kuklowski wouldn't talk specifically about the rumored EO with Signorile but said that Trump is "aware" that "there is a war on Christianity in America" and that the nomination of Neil Gorsuch to SCOTUS was proof that he is fulfilling his promises on that front.
Listen to Signorile's interview:
[soundcloud url="https://api.soundcloud.com/tracks/309252182″ params="color=ff5500&auto_play=false&hide_related=false&show_comments=true&show_user=true&show_reposts=false" width="100%" height="166″ iframe="true" /]