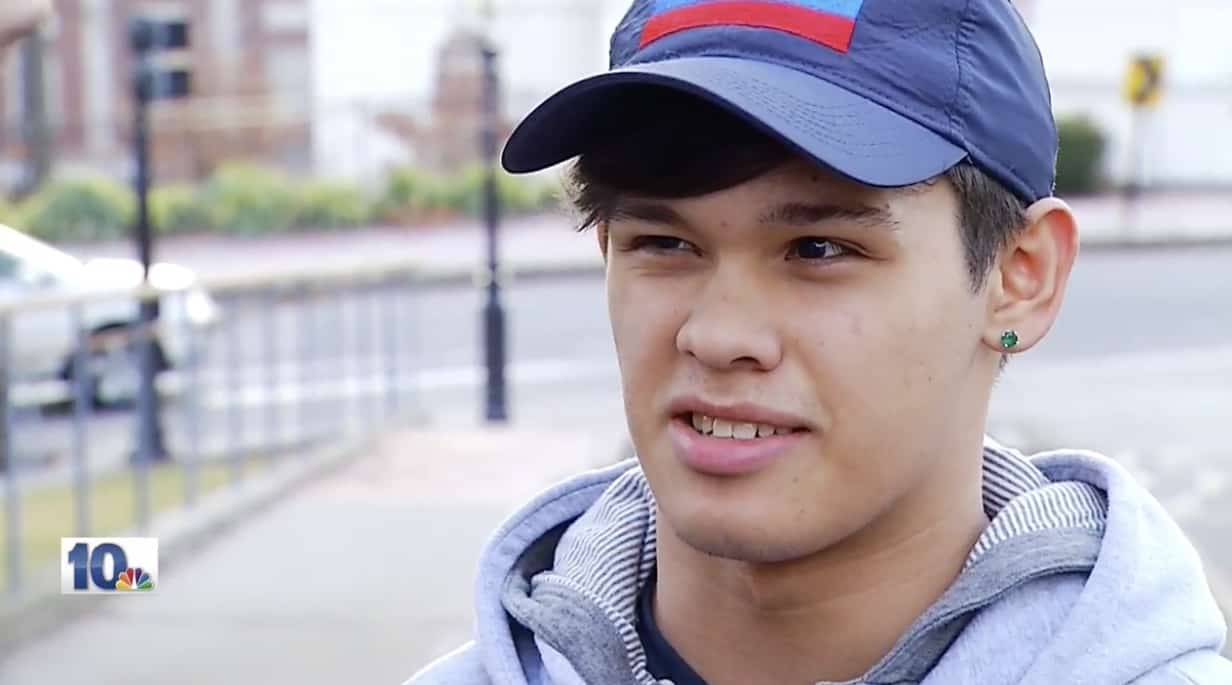 A swastika made with human feces found over the weekend in a gender-neutral bathroom at Rhode Island School of Design is being investigated as a hate crime and act of vandalism.
"It's kind of disgusting, actually, and really sad that somebody would go to that length to kind of express their frustration or some kind of angst or mental disease," RISD student Rory Hernandez (above) said.
A RISD spokesperson shared a statement with NBC 10.
"This level of disrespect and vitriol is completely unacceptable and RISD Public Safety is investigating it as both an act of vandalism and a crime of hate," the statement noted.
And the bathroom is a gender-neutral one.
"That could be somebody's safe space. So I don't think that's right in any bathroom, especially a transgender bathroom," Hernandez said.
Watch WJAR's report: