https://www.facebook.com/hardball/videos/1254999664584466/
STUMPED. Should Laverne Cox use the men's room? "On last night's episode of MSNBC's Hardball, Weber appeared (via satellite) alongside two trans women: activist/actress/icon Laverne Cox and Mara Keisling, executive director of the National Center for Transgender Equality. The show's host Chris Matthews asked Weber, point blank, if Cox should use the men's room."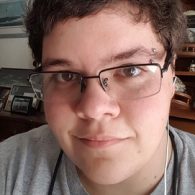 GAVIN GRIMM. Transgender teen moves forward with SCOTUS case: "Lawyers for Gavin Grimm, a transgender teen who is barred from using the boys' bathroom at his Virginia high school, told the Supreme Court Thursday that his challenge to the school board policy should go forward, arguing that the restrooms 'must be equally available to all boys and all girls, including boys and girls who are transgender.'"
CELEBS REACT. To Trump's anti-trans action.
GOVERNORS STEP UP. To protect transgender students: "Both New York governor Andrew Cuomo and Connecticut governor Dannel Malloy have taken steps to protect the rights of transgender students in their states."
COACHELLA. Beyoncé out.
NEW LEAK. Draft bill for GOP Obamacare replacement.
ZACHARY QUINTO. Actor uses Oscar Wilde Award speech to call out Trump: "I feel like as far as we've come in the last 120 years, there are protests going on tonight about the reversal of protections for transgender children in this country."
BANNON ADMITS. Cabinet members selected to destroy their agencies.
A MILITARY OPERATION. Trump did not mean the actual military…
RUSSIAN FLAGS. Confiscated at CPAC. "People attending the Conservative Political Action Conference could be seen waving small Russian flags emblazoned with the word "Trump" during President Trump's speech."
https://twitter.com/TaylorLorenz/status/835147339442569218?ref_src=twsrc%5Etfw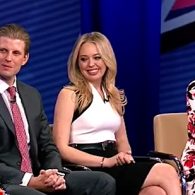 XXPENSIVE. Trump's family costs taxpayers in one month as much as the Obama family cost in a year. "The president's three trips have probably cost the federal Treasury about $10 million, the Washington Post estimates, based on an October 2016 Government Accountability Office analysis of White House travel. By comparison, Barack Obama's travel expenses averaged just $12.1 million during each year of his presidency. In total, Obama's eight year travel bill came to $97 million and unbelievably, Donald Trump is on pace to outspend him in less than one year."
PORTLAND. Man says he was beaten for being gay: "The man says he remembers going to happy hour at a local bar, where he believes he was drugged. He says he was escorted out of the bar and from there his memory is fuzzy."
NEW HAMPSHIRE. State Senate passes ban on gay conversion therapy.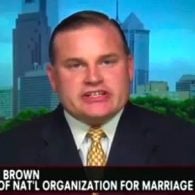 FAKE NEWS? NOM claims that the recent study that revealed LGBT suicides have dropped with the rise of marriage equality is fake news: "But like much of the fake news coverage this study has generated, the study itself leads people to a fake conclusion: that somehow the enactment of same-sex 'marriage' results in reduced teen suicide attempts, especially for LGBT teens. In fact, the study proves nothing of the sort. Indeed, some data in the report suggest the opposite may be true in states that have had experience with same-sex marriage the longest."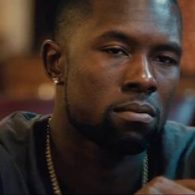 MOONLIGHT. Secrets from the most suspenseful scene.
DANCING WITH THE HAS BEENS. Hillary said no. "For Democratic presidential nominee Hillary Clinton, the mirrorball trophy is no consolation prize. In the new issue of Us Weekly, a Dancing With the Stars source reveals producers asked the 69-year-old politician if she would be interested in strutting her stuff on season 24 of the ABC ballroom competition. Says the source: 'She said no.'"
BEY KIND. Beyoncé voices support for LGBTQ students.
MARIAH CAREY. She performed "One More Try" as a tribute to George Michael, in Dubai..
https://twitter.com/MyCooL03/status/834890829298864130?ref_src=twsrc%5Etfw
LAKE RESCUE. Icy pooch saved, but not before buff dude gets an ice bath.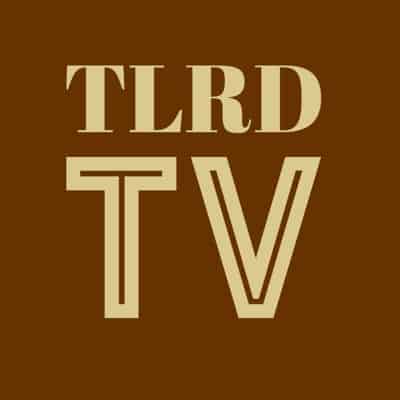 CHINA. Siberian tigers take down a drone.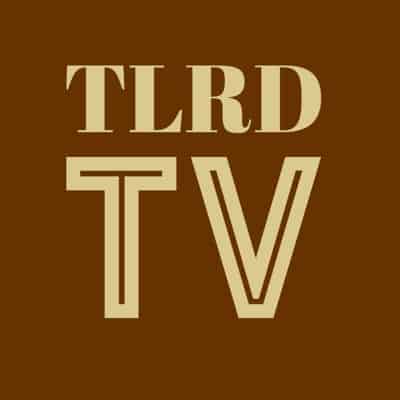 FRIDAY FLASH. Sean Samuels.
https://www.instagram.com/p/BQ3oj-HAwzQ/?taken-by=sean_samuelsla
https://www.instagram.com/p/BQ0jrZyghDr/?taken-by=sean_samuelsla
https://www.instagram.com/p/BQyRZJSAxHw/?taken-by=sean_samuelsla