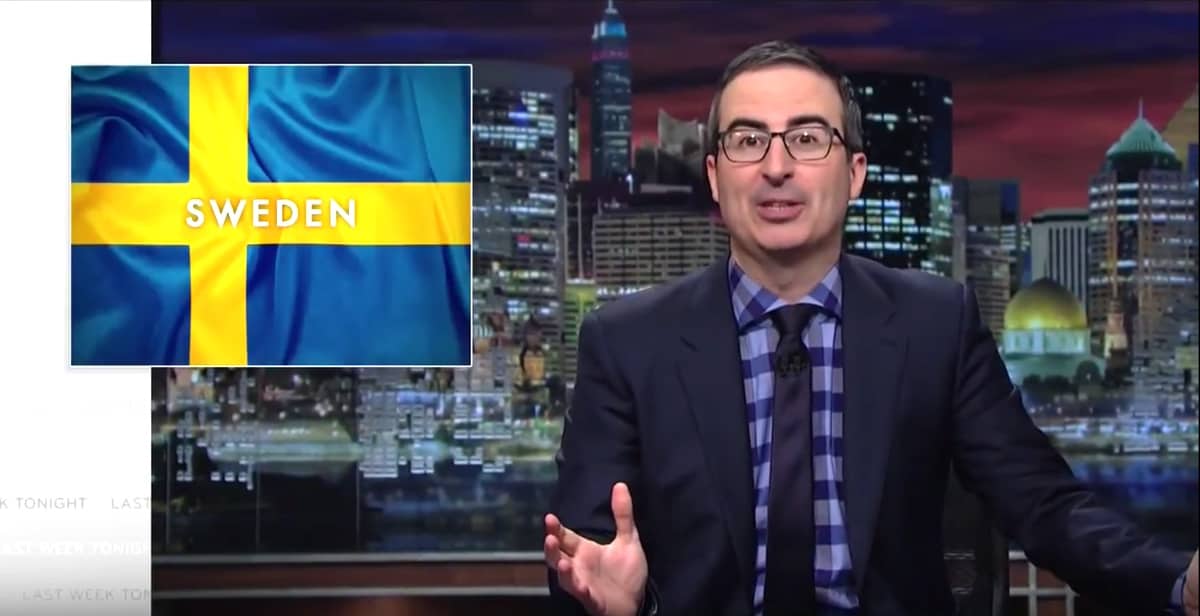 John Oliver opened Last Week Tonight on Sunday night with a Trump truth:
"We begin this evening with President Trump: two words that will always sound unnatural together, like 'f**kable clown' or 'Wolf Blitzer,' and the reason we have to start with him is Trump dominates the news cycle the way a fart dominates the interior of a Volkswagen Beetle: there is simply no escape from him."
He then turned to the fake terrorist attack in Sweden invented by Donald Trump at his 'Reset Rally' on Saturday in Melbourne, Florida.
https://www.youtube.com/watch?v=t0tSLV3GGQc
Added Oliver:
"Well, it turns out there was no terror attack. And look, just a quick message to all other countries on earth: in the future, you are going to find yourselves wanting to ask 'what is your president talking about' a great deal, and the answer is always going to be, 'we have no fucking idea.'"
https://twitter.com/realDonaldTrump/status/833435244451753984?ref_src=twsrc%5Etfw
Oliver then explained how journalists are now trying to make sense of Trump's alternative facts:
"Trump has since admitted his comment was in reference to a story that was broadcast on Fox News the night before concerning immigrants and Sweden, so sifting through Trump's brain to see why he said something is now like examining a shark's stomach to see what it ate."
Watch:
https://www.youtube.com/watch?v=MHRFb2HtFeI
In another segment, Oliver also covered Trump's "weird, noticeably soft spot" for Russia and Vladimir Putin.
Said Oliver: "It's a bit weird. You've been objectively nicer to Vladimir Putin than you have to Meryl Streep."