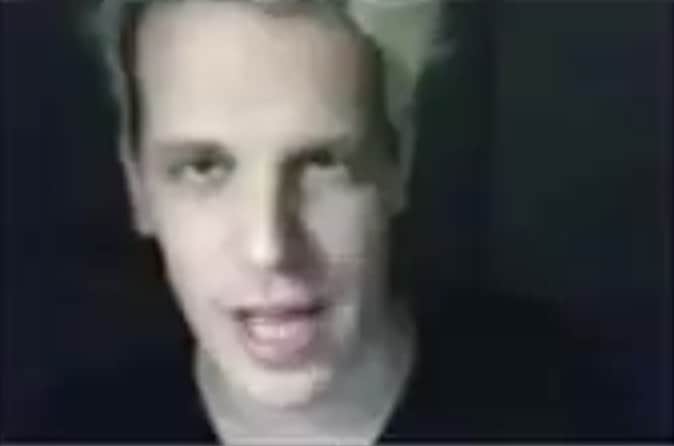 White supremacist homocon troll Milo Yiannopoulos, who was told "f**k yourself" by Larry Wilmore on Friday night and named a CPAC speaker on Saturday, defends men who enjoy sex with 13-year-old boys in a resurfaced podcast.
The clip was posted by a group called The Reagan Battalion.
Says Yiannopoulos in the clip:
In the homosexual world particularly, some of those relationships between younger boys and older men the sort of coming of age relationships relationships in which those older men have helped those young boys to discover who they are and give them security and safety and provide them with love and a reliable — and sort of a rock where they can't speak to their parents…
…The law is probably about right, that's probably roughly the right age, I think it's probably about okay, but there are certainly people who are capable of giving consent at a younger age. I certainly consider myself to be one of them.
…You're misunderstanding what pedophilia means. Pedophilia is not a sexual attraction to somebody 13 years old, who is sexually mature. Pedophilia is attraction to children who have not reached puberty. Pedophilia is attraction to people who don't have functioning sex organs yet who have not gone through puberty.
Yiannopoulos also makes the claim (one that he has repeated in other interviews) that the reason he is so great at giving oral sex is thanks to his priest: "And do you know what? I'm grateful for Father Michael. I wouldn't give nearly such good head if it wasn't for him."
Listen:
Here is the uncut 5 minute video of Milo Yiannopoulos advocating for Pederasty involving "13 Year old" and "older men." HIS WORDS.@Mschlapp pic.twitter.com/mAgmfpuyvu

— Reagan Battalion (@ReaganBattalion) February 20, 2017
Yiannopoulos attempted to defend himself in a Facebook post, saying in part:
I do not support pedophilia. Period. It is a vile and disgusting crime, perhaps the very worst. There are selectively edited videos doing the rounds, as part of a co-ordinated effort to discredit me from establishment Republicans, that suggest I am soft on the subject.
If it somehow comes across (through my own sloppy phrasing or through deceptive editing) that I meant any of the ugly things alleged, let me set the record straight: I am completely disgusted by the abuse of children.
Read his full post below:
Yiannopoulos's appearance at CPAC was first reported by The Hollywood Reporter:
The Washington gathering, known as CPAC, is the premiere event for established conservatives. This year's speakers include Vice President Mike Pence, Texas Sen. Ted Cruz, former presidential candidate Carly Fiorina and Wisconsin Gov. Scott Walker, as well as media personalities like Sean Hannity, Lou Dobbs, Mark Levin and actor Robert Davi.
None of the 60 or so confirmed speakers, though, will have more stage time than Yianoppoulos at this year's event, which is set to run Feb. 22-25 at the Gaylord National Resort & Convention Center outside of Washington, D.C. The speeches will be broadcast live on C-SPAN.
Some reaction to Yiannopoulos's defense of sex with underage boys:
https://twitter.com/jbarro/status/833434714358820864?ref_src=twsrc%5Etfw
When a gay GOP group presented at CPAC a few years ago, @Heritage backed out as sponsor. So far, they have no problem with Milo. Priorities.

— Radley Balko (@radleybalko) February 20, 2017
Friend of mine, conservative, could not be more distraught by this Milo tape. Was molested as a child. Horrified.

— Jake Tapper (@jaketapper) February 20, 2017
My friend, a survivor of sex trafficking: "Milo straight up defended abusing 13 yr old boys…Please don't let that be normalized"

— Jake Tapper (@jaketapper) February 20, 2017
More from survivor of sex trafficking: "Please please please don't let that mess he said go away."

How on earth can CPAC defend this?

— Jake Tapper (@jaketapper) February 20, 2017
Was planning on ignoring for the most part, for those saying "stop publicizing him." But friend reached out & pled w me to say something

— Jake Tapper (@jaketapper) February 20, 2017
Preying on children is the definition of evil. Justifying it in any way is sick and disturbing.

Has everyone lost their minds?

— Jake Tapper (@jaketapper) February 20, 2017
Yes the Milo/CPAC story is bad. Meanwhile, the president of the United States has confessed on tape to serial sexual assault https://t.co/5V2ZQUXgS5

— David Frum (@davidfrum) February 20, 2017
As the Milo CPAC scandal spreads, remember that just a decade ago there was a child molester serving as Speaker of the House.

— Kevin M. Kruse (@KevinMKruse) February 20, 2017
https://twitter.com/amandacarpenter/status/833660775545786368