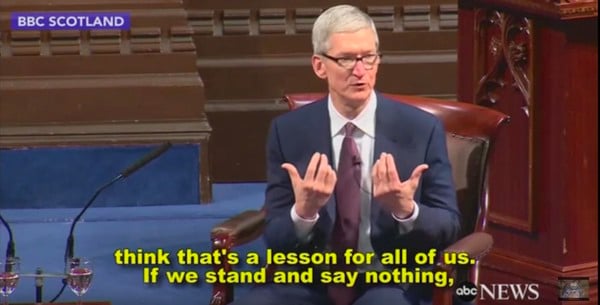 Apple CEO Tim Cook spoke out about Donald Trump's Muslim travel ban on a visit to the University of Glasgow in Scotland last week.
While several of the top tech companies have spoken out against the ban, "not many tech CEOs have aired their views on camera, until now," notes Mashable.
Cook invoked Dr. Martin Luther King Jr. and Apple co-founder Steve Jobs, "the son of an immigrant," in his speech.
Watch:
https://www.youtube.com/watch?v=x7iEf1itRRE