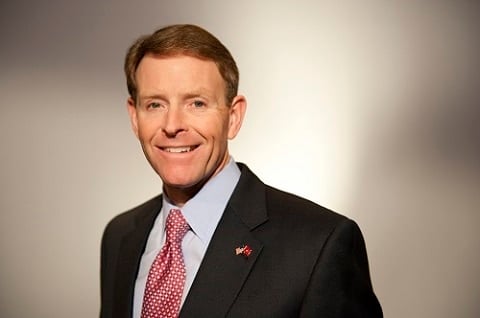 Hate group Family Research Council's well-remunerated mouthpiece Tony Perkins has said that Target's transgender-inclusive bathroom policy has made the store a "live rendition of CSI."
Perkins – currently on prayer-double duty that Donald Trump will enact "religious freedom" legislation – made the comments while appearing on Fox Business with Stuart Varney.
In the interview he claims erroneously that Target's stock has dipped as a result of the retailer's pro-LGBT policies. Target, he says, has become like CSI "because increasingly you've had crime scenes in their restrooms and in their changing rooms."
Perkins, spokesperson for a highly successful business brand based on tax free income, adds that retailers like Target and Chick-Fil-A should not get involved in such issues and "leave the culture issues to those who do culture issues."
Watch the interview below via Media Matters.