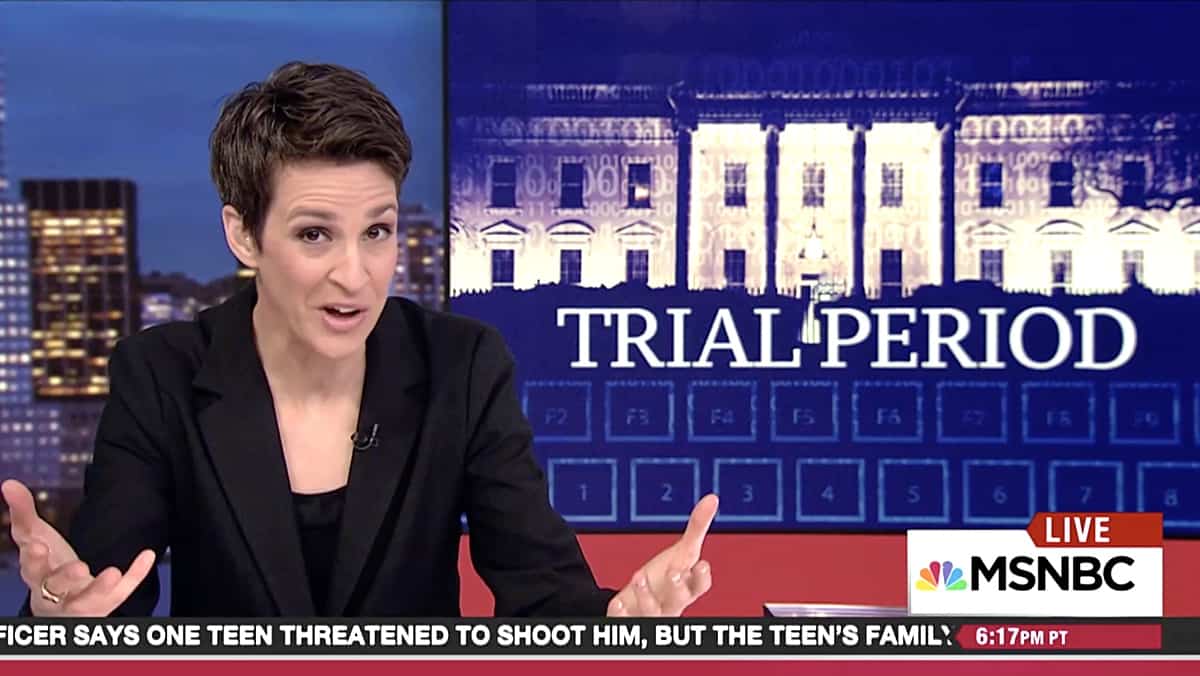 Rachel Maddow began her piece on  last night's damning report from CNN that the Trump administration sought help from the FBI to squash reports that Trump officials had communications with Russia during the 2016 campaign by framing it against the Nixon administration's attempts to stop the criminal investigation by the Justice Department over what had happened.
Obstruction of justice was the first article of impeachment brought against Nixon.
After Watergate, rules were put in place to limit contact between the White House and the Justice Department. At that time only four officials from the White House were allowed to have contact with the DOJ about a criminal investigation.
Years later, the Bush administration dropped the wall between the executive branch and the Justice Department, raising the number of officials who could have contact with the DOJ on criminal cases from 4 to 895 (!). And because of the problems that caused for the Bush administration, in 2007, Michael Mukasey reinstated the four-person rule.
Flash forward to the Trump administration, and it appears that they are not following that rule.
As we reported last night, the Trump administration contacted the FBI asking it to publicly dispute reports about communications between Trump's associates and Russia during the 2016 campaign.
Maddow wonders whether this activity is nefarious, or just dumb:
"This could be death of the republic. This could also just be stupidity. Right? Benefit of the doubt? You really don't know that this is a problem? Is it possible that the White House including the White House Chief of Staff doesn't know you can't tell the FBI what to do about their ongoing investigation into the White House?"
And she brings another detail into the picture, the high number of Trump officials who have been dismissed because they couldn't pass FBI background checks, including, most recently, the Chief Digital Officer.
"Why did this White House hire such an unusually large number of people who can't pass FBI background checks? Is that nefarious? Is that stupid? Is this an indication of something really, really wrong and worrying, or is it an indication of incompetence and stupidity?"
Watch: