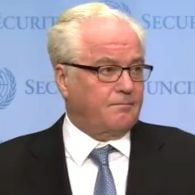 VITALY CHURKIN. Russian ambassador to the U.N. dies suddenly: "His death comes at a critical juncture in Russian-American relations, amid allegations of Russian interference in the United States presidential election and President Trump's praise for his Russian counterpart, Vladimir V. Putin."
CONTACT. Russian officials contradict Trump: "'I have nothing to do with Russia,' he told reporters on Thursday. 'To the best of my knowledge, no person that I deal with does.' The denial stands at odds with statements by Russian officials, who have at least twice acknowledged contacts with aides to Mr. Trump before the election."
BOMB THREATS. Fourth round of bomb threats to 11 Jewish community centers.
JCC threats, cemetery desecration & online attacks are so troubling & they need to be stopped. Everyone must speak out, starting w/ @POTUS.

— Hillary Clinton (@HillaryClinton) February 21, 2017
ANTI-SEMITISM. Trump gives more forceful condemnation after criticism: "The president has faced criticism for failing to vocally denounce anti-Semitism. When asked at a press conference last week what he would do to address anti-Semitic crimes, he chastised the reporter, asking him to "sit down" because the the question was 'not a simple question, not a fair question.' 'I am the least anti-Semitic person that you've ever seen in your entire life. No. 2, racism, the least racist person,' Trump said, before summarizing his Electoral College victory in November."
https://twitter.com/SteveKopack/status/834051276702904320
LEGEND. This bearded dragon lizard is the friendliest pet ever.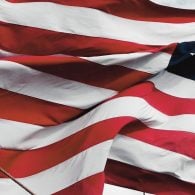 STARS AND STRIPES. American flag has an error at Pence visit to Brussels: "The Brussels version of the flag had three rows of nine stars and three rows with eight stars each. American flags typically feature a total of nine alternating rows of five or six stars."
WHEN WE RISE. TV Line calls Dustin Lance Black mini-series a "tedious history lesson." "It sets out to be the comprehensive historical record of gay rights in America, but its unwieldy structure and clumsy writing make it more of a footnote.
LIBYA. Bodies of 74 migrants wash up on coast: "The bodies were believed to have come from a shipwrecked boat that was found along the same stretch of shore, said Mohammed Almosrti, a spokesman for the Libyan Red Crescent. He estimated that the bodies had been in the water for at least 24 hours."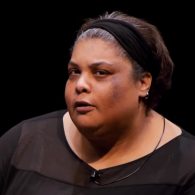 ROXANE GAY. Won't be going back to Simon & Schuster after Milo episode: "In canceling Milo's book contract, Simon & Schuster made a business decision the same way they made a business decision when they decided to publish that man in the first place. When his comments about pedophilia/pederasty came to light, Simon & Schuster realized it would cost them more money to do business with Milo than he could earn for them. They did not finally "do the right thing" and now we know where their threshold, pun intended, lies."
BATTLING DEMENTIA. David Cassidy says he is fighting memory loss: "I was in denial, but a part of me always knew this was coming. In the end, the only way I knew [my mother] recognized me is with one single tear that would drop from her eye every time I walked into the room. … I feared I would end up that way."
CARLETON CARPENTER. Matthew Rettenmund interviews Debbie Reynolds's former co-star, a veteran of the screen for 70 years.
INSTAUPDATE. Zac Efron, Nico Tortorella, John Legend, Trevor Donovan, Franco Noriega, and more.
https://www.instagram.com/p/BQvqnGcBNw_/
PROFILED. Lindsay Lohan says she was "racially profiled" for wearing headscarf: "[The agent] opened my passport and saw Lindsay Lohan and started apologizing but said, 'Take off your headscarf.'"
SNIPPET OF THE DAY. More from the Calvin Harris – Frank Ocean forthcoming collaboration.
https://www.youtube.com/watch?v=D42RvdaReLg
JOHN WATERS. The director is presented the Ian McLellan Hunter Award by David Simon at the 2017 Writer's Guild Awards.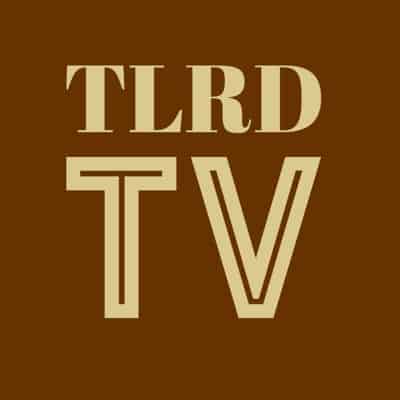 MONDAY MUSCLE. Ton Liuu.
https://www.instagram.com/p/BQwPpdzDL6Q/?taken-by=cuteguys_aroundtheworld