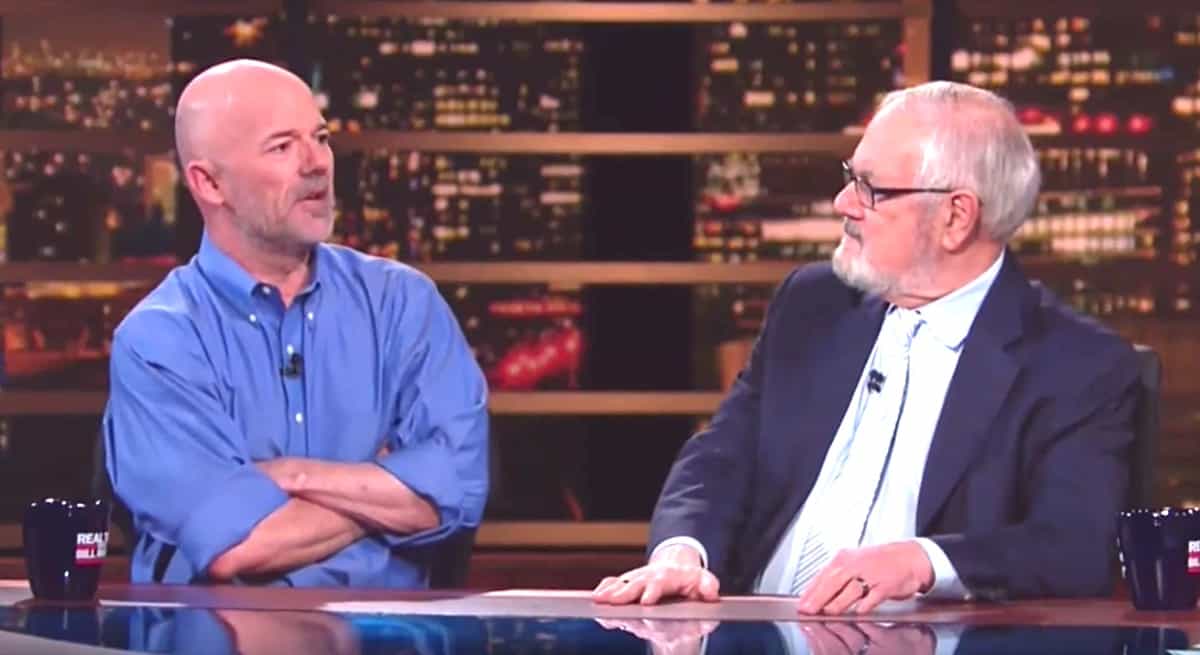 Bill Maher, Andrew Sullivan, and Barney Frank scolded Rachel Maddow for hyping the Trump tax return that netted the MSNBC host more than 4 million viewers this week but revealed little about the sources of Trump's income.
"Did you see this?", asked Maher. "And then it turned out to be a big nothing burger. Worse than a nothing burger. It was a 'help Trump' burger…This is probably the best tax return he ever filed which makes me think this came form Donald Trump. If we want to win this we can't get played. This is getting played."
Andrew Sullivan took issue with Maddow's "smug" delivery:
"Also, there's a giant cloud of smug above Rachel Maddow when she was doing that. Liberals have to be careful not to sound so f**king condescending and smug as if they know it and start actually engaging the other side and persuading people."
And Frank noted the irony in Sullivan's criticism.
"I think you might want to teach by example on that last point," Frank interjected.
"F**k you, Barney," snapped Sullivan.
Watch:
https://www.youtube.com/watch?v=40ETtxzQDuU
(h/t jmg)
Get Towleroad Headlines Daily.
News daily from one of the most trusted, independent, lgbtq owned and operated media outlets. Covering news, entertainment, science, media, art and more for almost 17 years.