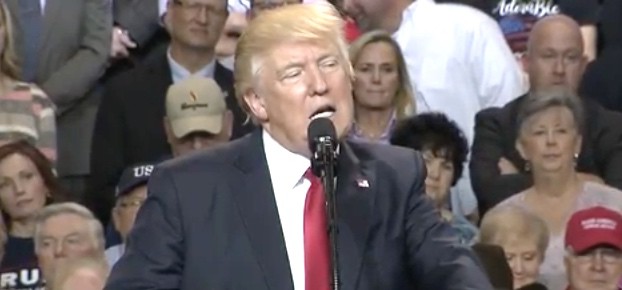 Donald Trump gave an interview to TIME Washington Bureau Chief Michael Scherer yesterday centered around falsehoods and how they're affecting his credibility.
But Trump isn't worried about the lies he's spinning, because he's president and you're not:
I'm not saying—no, I'm not blaming. First of all, I put Mike Pompeo in. I put Senator Dan Coats in. These are great people. I think they are great people and they are going to, I have a lot of confidence in them. So hopefully things will straighten out. But I inherited a mess, I inherited a mess in so many ways. I inherited a mess in the Middle East, and a mess with North Korea, I inherited a mess with jobs, despite the statistics, you know, my statistics are even better, but they are not the real statistics because you have millions of people that can't get a job, ok. And I inherited a mess on trade. I mean we have many, you can go up and down the ladder. But that's the story. Hey look, in the mean time, I guess, I can't be doing so badly, because I'm president, and you're not. You know. Say hello to everybody OK?