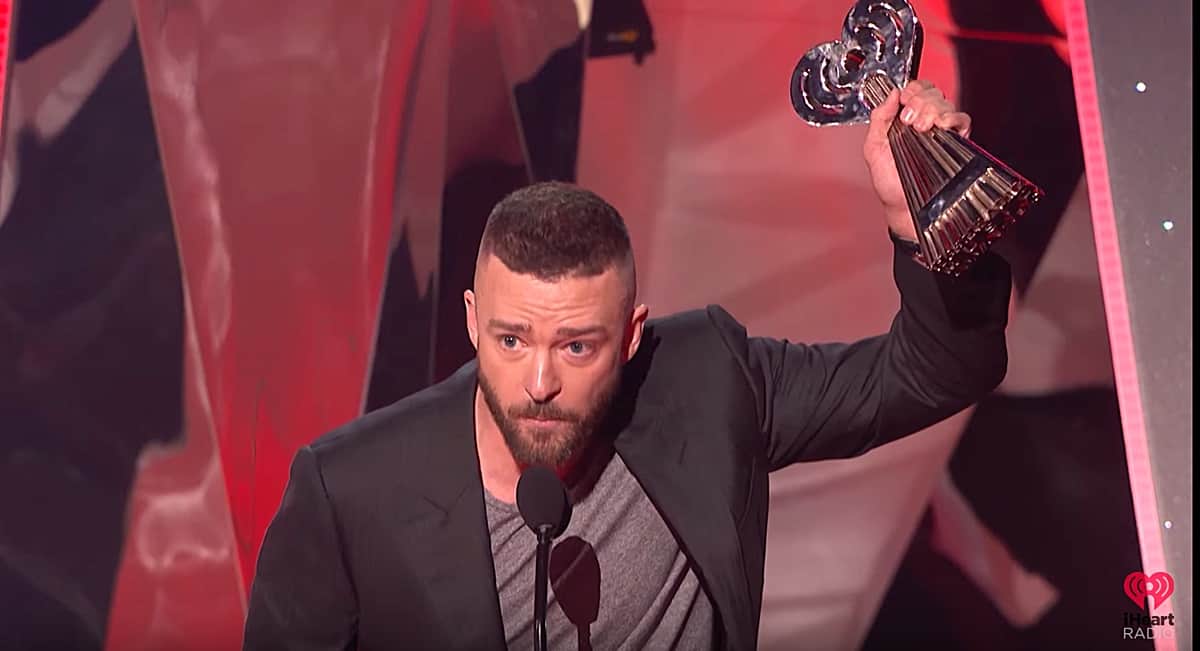 Justin Timberlake won an IHeartRadio award last night for "Can't Stop the Feeling" and had some empowering things to say to minority and LGBT young people.
Said Timberlake:
"I wrote this song because I wanted it to be about inclusion, about being together. I guess I want to take this opportunity and speak to young people right now cause there's a lot of you looking at me.
"If you are black or you are brown or you are gay, or you are lesbian, or you are trans, or maybe you're just a sissy singing boy from Tennessee — anyone who has treated you unkindly, it's only because they are afraid or they have been taught to be afraid of how important you are.
"Because being different means you make the difference. So, f**k 'em."
Watch: