LIBEL LAWS. Trump again threatens the New York Times: "When he ran for president, he suggested that he would "open up" U.S. libel law to make it easier for people to sue news organizations, though experts noted that it would be difficult for him to actually follow through on that threat. Notably, it would require getting around a major Supreme Court precedent on press freedom: The 1964 case New York Times v. Sullivan outlined newspapers' First Amendment protections and established the high bar that plaintiffs must clear to win libel cases against them."
The failing @nytimes has disgraced the media world. Gotten me wrong for two solid years. Change libel laws? https://t.co/QIqLgvYLLi

— Donald J. Trump (@realDonaldTrump) March 30, 2017
ISIS. Photos purport to show Islamic state hurling man from roof for being gay.
HAWAII. Federal judge extends halt to travel ban. "Hawaii State Attorney General Douglas Chin argued that the ban's message is like a "neon sign flashing 'Muslim ban, Muslim ban'" that the government did not turn off."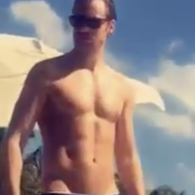 BIG LITTLE LIES. Was that really Alexander Skarsgard's eggplant?
TEXAS. Republicans pushing "avalanche" of anti-LGBTQ bills: "These are just a few of the 17 bills described by a group fighting against them, the Texas Freedom Network (TFN) ― two of which are being debated this week by the Texas legislature, including today's debate on restricting LGBT foster care and adoption ― as, once again, threatening the rights of LGBTQ people and many other Texans with what TFN calls an "avalanche" of bills. "
WAR MACHINE. Brad Pitt's new flick gets a trailer.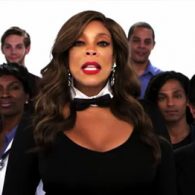 DRAG RACE. Detox and Michelle Visage are pissed that Wendy Williams has been hired to host a live Drag Race viewing party. "Since then, other former Drag Race stars have started to register their unease with having Williams be a part of the franchise."
NONSENSE. It's what Betsy DeVos has been talking lately.
ARKANSAS. Bathroom bill dead for session: "GOP Sen. Linda Collins-Smith withdrew her proposal, which would have required every restroom or changing facility accessible by multiple people at the same time in a government building be designated for use by members of only one sex. The proposal had not advanced past a Senate committee, and lawmakers are entering the final days of this year's legislative session."
DOME DEBUT. Chris Pine has a shaved head.
DROUGHT. It's so bad in India that cobras are drinking from water bottles.
CARPOOL KARAOKE. Victoria Beckham on deck.
https://www.youtube.com/watch?v=lpl6RI_ocA4
THIRSTY THURSDAY. Guets.
https://www.instagram.com/p/BSHI4DmDyUT/?taken-by=thatboiguets
https://www.instagram.com/p/BMI6Zp1hM_H/?taken-by=thatboiguets
https://www.instagram.com/p/BHw1-puj8pu/?taken-by=thatboiguets