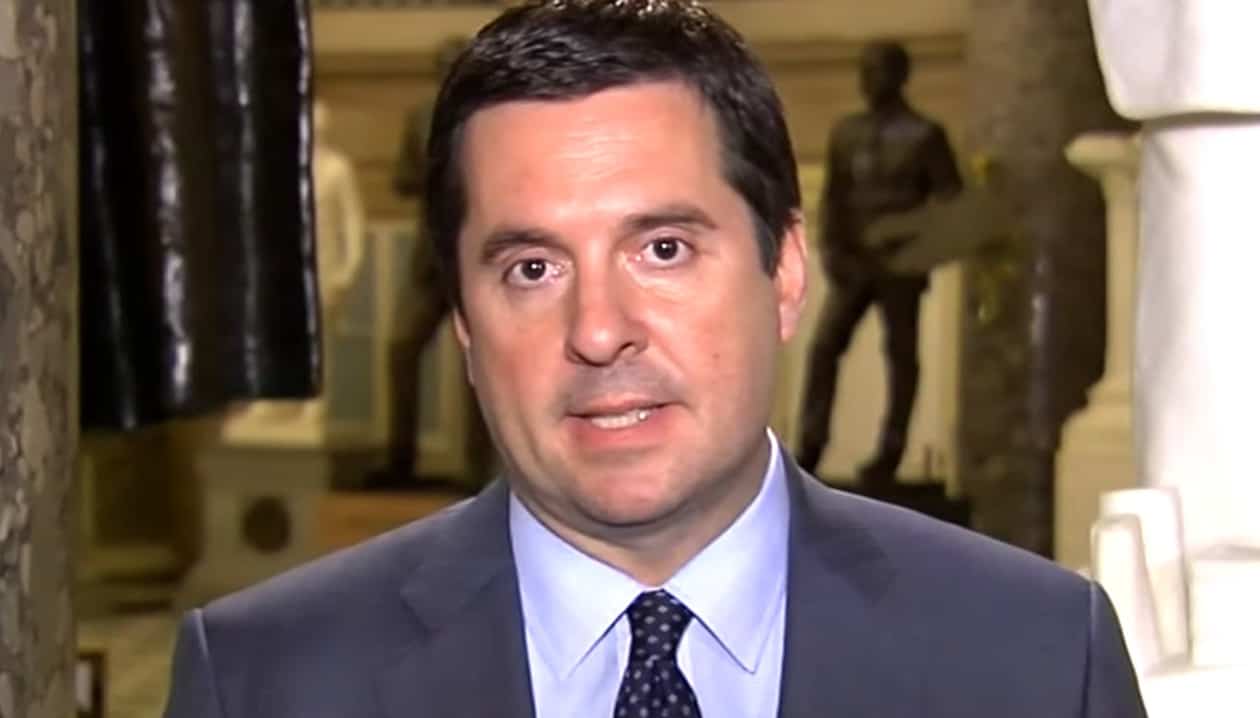 The NYT has published the names of two White House staffers who assisted House Intel Chair Rep. Devin Nunes (R-CA) when he went to the White House to view classified documents suggesting that Donald Trump and his aides were captured in incidental surveillance. In a breach of protocol, Nunes relayed that information to Trump himself before telling members of his committee, with which the intel has still not been shared.
Several current American officials identified the White House officials as Ezra Cohen-Watnick, the senior director for intelligence at the National Security Council, and Michael Ellis, a lawyer who works on national security issues at the White House Counsel's Office and formerly worked on the staff of the House Intelligence Committee.
A White House spokesperson declined to comment.
Mr. Cohen-Watnick is a former Defense Intelligence Agency official who was originally brought to the White House by Michael T. Flynn, the former national security adviser. The officials said that this month, shortly after Mr. Trump wrote on Twitter about being wiretapped on the orders of President Barack Obama, Mr. Cohen-Watnick began reviewing highly classified reports detailing the intercepted communications of foreign officials.
Officials said the reports consisted primarily of ambassadors and other foreign officials talking about how they were trying to develop contacts within Mr. Trump's family and inner circle in advance of his inauguration.
The White House on Thursday invited high-ranking members of the House and Senate intel committees to view materials though it's unclear if they are the materials that Nunes viewed:
"Our view was that the smart move was to make all the materials available to the chairman and the ranking member of the relevant committees," Press Secretary Sean Spicer said during the White House briefing Thursday. "We are focused on the substance of it and I think the goal is to make sure people have the substance that are looking into this."
Spicer said the information being made available to lawmakers was uncovered by the National Security Council. In the letter, White House Counsel Don McGhan wrote the material related to whether "information collected on US persons was mishandled and leaked."
That closely maps with how Rep. Devin Nunes described the information he viewed at the White House last week, and subsequently briefed Trump on during a hastily arranged session.
Officials declined to confirm whether the two sets of information are the same. But Democrats cast doubts on the timing, and questioned White House's intentions in making the information available to a broader set of lawmakers.
Colbert took on the actions of Nunes over the past few days in his monologue last night: