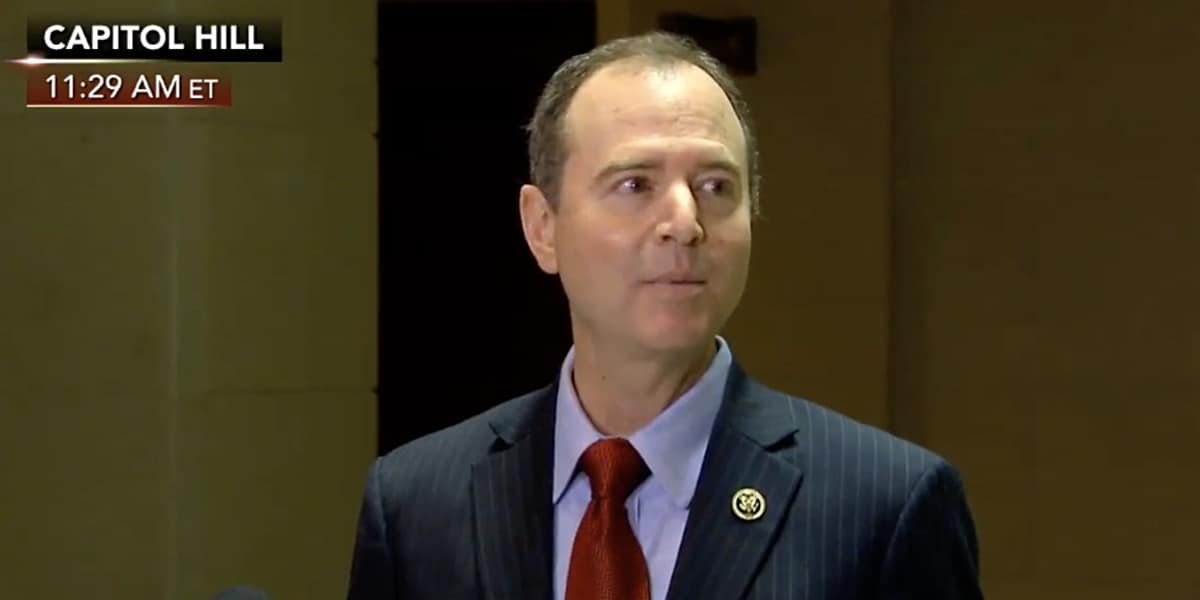 The House Intelligence Committee investigation of the Trump campaign's ties to Russia is in shambles this morning after dueling press conference from the leaders of that committee, Chair Devin Nunes (R-CA) (details on his presser here) and Rep. Adam Schiff (D-CA), who followed the Nunes presser with another in which he accused the GOP of trying to "choke off" information from the public.
BREAKING: Chairman just cancelled open Intelligence Committee hearing with Clapper, Brennan and Yates in attempt to choke off public info.

— Adam Schiff (@RepAdamSchiff) March 24, 2017
Schiff says Nunes didn't share info with committee Republicans or Democrats: "All of us are essentially in the dark" https://t.co/medIVEYewt

— NBC News (@NBCNews) March 24, 2017
Schiff said that he believes an independent investigation of the Trump-Russia ties are warranted and blasted House Intel Chairman Rep. Devin Nunes for withholding intel he brought to Donald Trump earlier this week and canceling a hearing with former Director of National Intelligence James Clapper, former CIA Director John Brennan and former acting Attorney General Sally Yates.
Schiff said that Nunes tried to mask his canceling of the meeting with Clapper, Brennan, and Yates by announcing the interview with Paul Manafort.
When asked if Nunes should step aside as chair of House Intel Committee, Schiff said that is "a decision that [House Speaker Ryan] has to make."
Schiff on if Nunes should be removed as committee chair: "That's a decision that the Speaker needs to make" https://t.co/aJ2h7IdkOS

— NBC News (@NBCNews) March 24, 2017
Schiff also called Trump's remarks to Angela Merkel "tasteless."
Watch Schiff's full press conference:
https://www.youtube.com/watch?v=cH4IvCIL1KQ